In Need of Assistance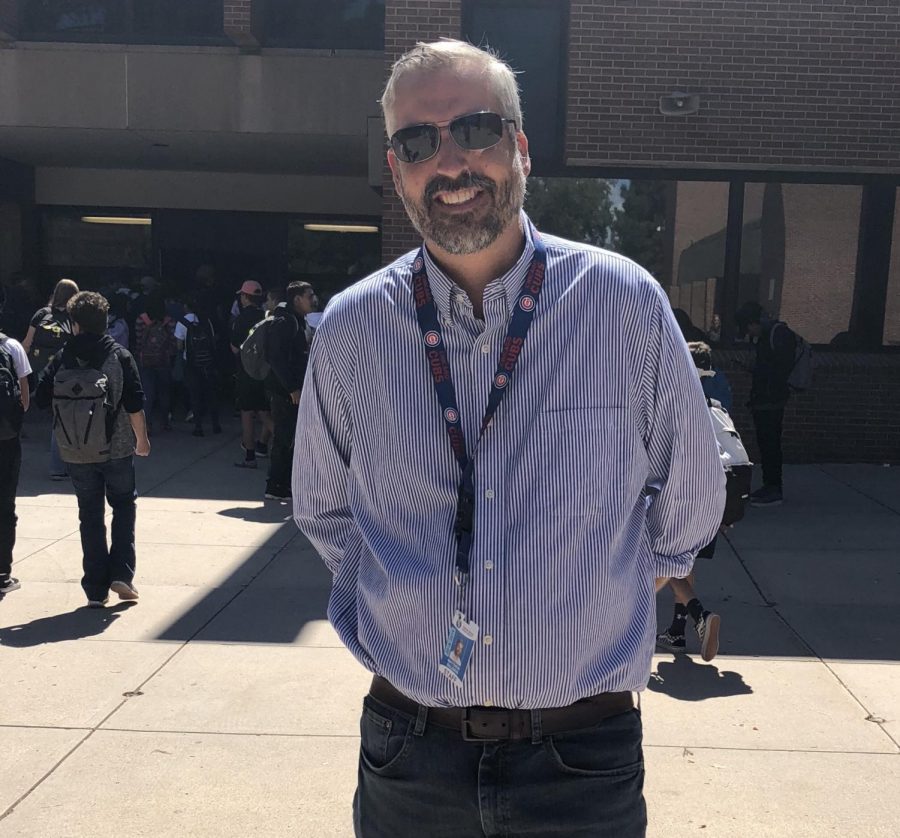 May of 2018 saw the departure of the senior class, but also the last few days of our assistant principal, Mr. Dubois. With Mr. Dubois leaving, it made room for someone to step up to the assistant principal plate.
This year we were greeted by the arrival of our new assistant principal, Mr. Baldwin, who came to Coronado from Doherty (Go, Cougars!). His 10 years at Doherty saw him as a science teacher, where he taught classes ranging from biology to environmental science. He worked his way up from a middle school teacher, to a highschool teacher, to department chair, and finally assistant principal at Coronado.
"Coronado is a wonderful school, the staff here is very welcoming", Mr. Baldwin said about his time here at Coronado so far. "I would love to be here a long time, I have no plans of going anywhere else,".
As of right now, many students have not gotten to know Mr. Baldwin yet but, only having two full weeks at the school doesn't leave much time to make for him to make an impact to our school, so don't start doubting him just yet. He's planning to bring his "Work hard, play hard" attitude to the school, along with making greater connections to students and staff.