Softball: On a Roll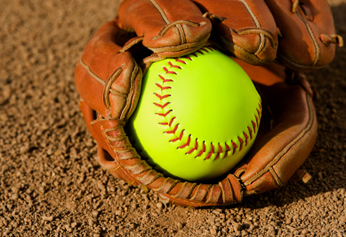 Hang on for a minute...we're trying to find some more stories you might like.
Also referred to as mush ball and pumpkin ball, softball is definitely a sport to be reckoned with. It is referred as pumpkin ball because of the enormous 16 inch ball. Now imagine that 16 inch ball being thrown at you underhand from 43 feet away. You can't be soft to play softball, and the Coronado Cougars Softball team definitely isn't soft.
   While softball isn't off to an amazing start, they have persevered and have definitely had some bright spots in the games that they have played. On September 8, they took on Dolores Huerta Prep, and played an outstanding game. It was a beautifully pitched game, as they held DHP to 0 runs, and had an offensive explosion, scoring 22 runs. It was an all around team effort and win by the Cougars.
  They used the momentum from that game going into their next game, in which they won 19-1 against Colorado Springs's oldest high school, Palmer on September 12. Once again, they showed the fans an amazing pitching performance, as well as put on a show on offense and gave their pitchers plenty of run support for the second game in a row.
  This softball team knows how to compete. Whether it is with a top notch school or not, they compete at the same level every game. I asked some of the girls what it was like being in every game, in terms of being able to compete against everyone they play. "Competing against the tough teams lets us know what we need to work on." 9th grader Kyla Papenfus said. "And with the less competitive teams, it lets us know how we have improved."  It is what they love to do. It is what they are good at. Competing. 
  These Cougars are here to win. They can pitch, they can hit, they can play defense. They can play. And most importantly, they can COMPETE, and not only that, they compete at a high level, and they have definitely proved it in the last couple games.
  The Cougars are definitely on a roll, and there might be nothing that can stop them.