MLB Playoffs: Rockies Make it to Divisional Series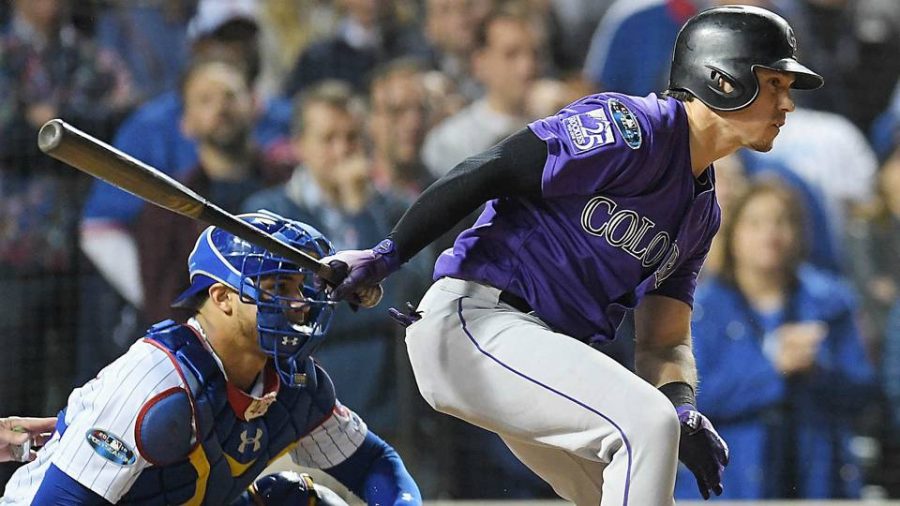 On Tuesday night, the Colorado Rockies went into Wrigley Field attempting to win their first playoff game in nine years. They played the Chicago Cubs, a team that won the World Series two years ago and went to the National League Championship Series last year. The Cubs and Rockies faced off in the Wildcard game to see who would play the Milwaukee Brewers in the National League Divisional Series, starting Thursday.
  This would be a true pitchers duel to decide who lived on in October. The Rockies had Kyle Freeland and the Cubs had Jon Lester on the mound. Two aces facing off.
  The Rockies got an early jump on Lester, scoring a run in the first off a sacrifice fly from Nolan Arenado. Trevor Story scored. The game would remain one to nothing until the bottom of the eighth inning, when the Cubs started to rally. With two outs, Anthony Rizzo shot a single into center, and was replaced by the much faster Terrance Gore. Gore proceeded to steal second uncontested. Then Javier Baez came through with a clutch double to tie it up.
  This game eventually went into extra innings. When we got to the thirteenth, the Rockies were tired of the Cubs. They wanted Milwaukee. Trevor Story singled with two outs, and would go first to third on a single from Gerardo Parra. Then magic happened. Tony Wolters came up to the plate, one of the worst hitters in the month of September, would about to be one of the most clutch in October. He sent a run scoring single up the middle, which made it two to one, Rockies.
  Scott Oberg would then proceed to strike out the side in the bottom portion of the thirteenth, leading the Rockies to their first playoff win in nine years. And no one was more excited about the win than Tony Wolters.
  Tony Wolters spoke with Buster Olney after the game. He said, "That felt pretty good. Our teams been grinding. Working our tails off. We did a great job getting this win…We didn't give up; we are used to coming back. It was a great game for us."
  The Rockies have brought down the giant in the National League.They are the team to beat in the National League.
  Roctober lives. And if the Rockies can keep it alive, they will win the first World Series in franchise history.