Rockies Get Swept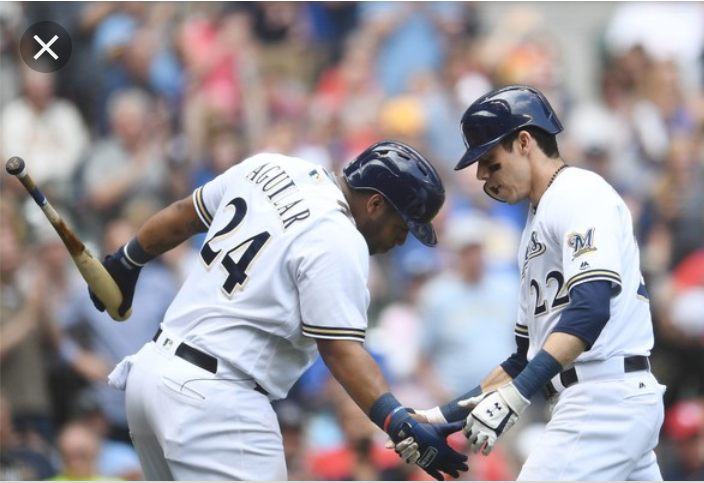 On Sunday, October 7, the Milwaukee Brewers advanced to the National League Championship Series. They did so off of stout pitching, as well as swinging the bat well in all three games. This led to a sweep of the Rockies, who were looking at their first playoff series since 2009.
  The Rockies offense was stagnant at best, scoring two runs in three games. The Rox got shut out in two, as the Brewers won 3-2, 4-0, and 6-0 in straight games.
  The Brewers dominated the Rockies, and earned a NLCS spot because of it. They proved their domination in the series in the last game, playing at Coors Field.
  Wade Miley got the start for the Brewers and German Marquez got the nod for the Rockies. Miley would go on to pitch very well. He pitched 4 and ⅔ innings, allowed 3 hits and no runs. Despite not getting the win, Miley's performance would be enough as German Marquez gave up two runs in his five innings of work. The pitching did not get any better for the Rox, as Scott Oberg came in and allowed two more runs to cross. Wade Davis would later come in, and would allow two runs without getting an out in the inning.
  In this series, it really came down to the young pitchers of the Rockies versus the older, more experienced pitchers of the Brewers. These Rockies pitchers had no previous playoff experience, while Brewers pitching staff has had playoff pitching experience.
  When asked how the ride has been, Brewers MVP candidate Christian Yelich said, "It's been crazy. You really appreciate these moments when you don't realize they happen all the time."
In this series, the more experienced Brewers really silenced the Rockies, and they will await their fate in the National League Championship Series.