In State College Fair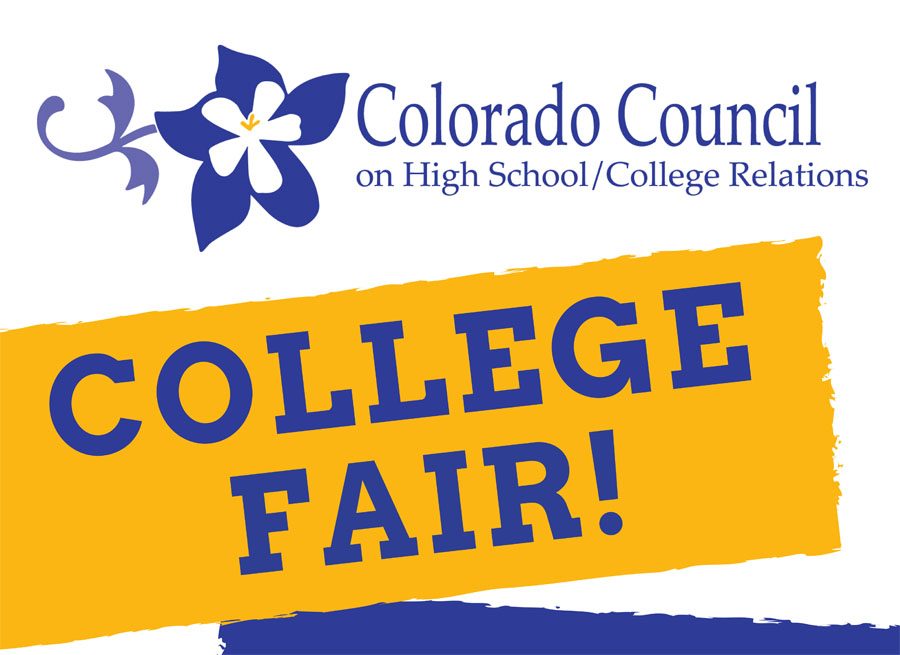 Looking for a quick and easy way to preview colleges around the state without having to drive 3 hours to get a free t-shirt and quick tour? Wednesday, October 24, Coronado is hosting an In State College Fair from 9:00 A.M.-11:00 A.M in the aux gym.
A whopping total of 46 colleges, both in state and out of state, will be available to preview at the college fair. You can ask as many questions and look at as many colleges as your little heart may desire.
The college fair is available to juniors and seniors enrolled in a District 11 high school, but is limited to 50 students per school. If you are interested in attending, see Mrs. Guthmiller in the counseling center to sign up before the slots fill up!
COLLEGES ATTENDING IN STATE COLLEGE FAIR
Chadron State College
Colorado State University
Colorado Christian University
Fort Hayes State University
Colorado Mesa University
University of Colorado Colorado Springs
Newman University
Colorado School of Mines
Johnson & Wales University
Grand Canyon University
Trinidad State
Lamar Community College
University of Colorado Denver
Colorado State University- Pueblo
Pikes Peak Community College
Otero Junior College
Kansas State University
South Dakota School of Mines and Technology
University of Oregon
University of Wyoming
University of Nebraska- Lincoln
Laramie County Community College
Saint Louis University
Texas Tech University
Nebraska Wesleyan University
Colorado College
Hastings College
Fort Lewis College
Colorado Northwestern Community College
University of Arkansas
University of Denver
Adams State University
North Central Kansas Technical College
University of New Mexico
Eastern New Mexico University
Colorado Mountain College
Western Colorado State University
University of Northern Colorado
Northern Arizona University
Metropolitan State University of Denver
Morningside College
Cornell College
University of Colorado Boulder