Election Day: Who Will Win?
Both the Republicans and the Democrats have a lot to gain in the midterm elections, but it remains to be seen who will come out on top.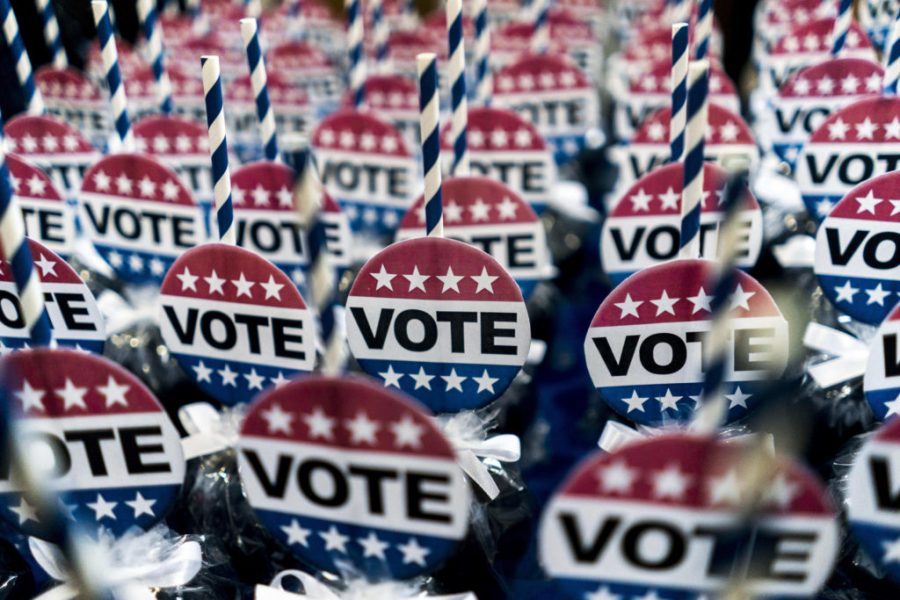 Maddy Morland, Staff Writer
November 6, 2018
The 2018 midterms are proving to be a nail biter for Republicans and Democrats alike. The Democratic party is attempting to use the unpopularity of the current president to infiltrate Republican strongholds like Texas and Georgia, while the Republicans are claiming responsibility for the country's current economic health in order to gain votes and retain their majorities in the house and the senate.
Here is a breakdown of the likely outcomes in a few prevalent states:
In Colorado, the Democratic party seems to have secured a win with candidate Jared Polis for governor. This is unsurprising, considering he used his own personal fortune to help finance his campaign and outspend his opponent, Walker Stapleton. Polis also stands to make history as the first openly gay governor.

The Georgia race for governor has drawn controversy, as the Republican candidate, Brain Kemp, is also the state's current Secretary of State. Kemp has accused state Democrats of hacking a voter registration website, and has been under scrutiny for voter suppression. His opponent, Democrat Stacey Abrams, could become the first black female governor if she wins. Currently, Kemp is ahead in the polls, but by a narrow margin.

The Texas senate race has garnered the most national attention of any race this midterm. Beto O'Rourke, a democrat, is taking on incumbent Ted Cruz in an attempt to become the first democrat elected to state office in decades. O'Rourke has revolutionized campaigning in Texas by not focusing on only large cities, but visiting every single county – all 254 of them. Despite this, Cruz is still projected to win, but O'Rourke has forever changed the political landscape in Texas by making a dent in the conservative stronghold.
Each party has chosen an issue to focus on in an attempt to sway centrist constituents. The Republican party's main focus is immigration, specifically, better protected borders and a crackdown on illegal immigration. The Democrats have chosen to focus on healthcare, capitalizing on the Republican party's inability to come up with a feasible alternative to the Affordable Care Act and arguing that healthcare is a human right. Which issue voters care about more remains to be seen.