GSTA Must See Movie Night!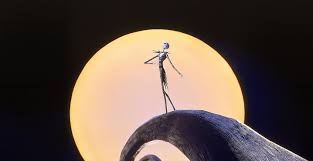 Hang on for a minute...we're trying to find some more stories you might like.
Coronado's GSTA is hosting a movie night on November 13th to raise money for Urban Peak, a youth homeless shelter. They will be showing the Halloween/Christmas classic, Tim Burton's "The Nightmare Before Christmas". GSTA stands for "Gay Straight Trans Alliance", a much needed club that allows students of any orientation and gender to feel safe and comfortable at school. The event costs $3 or a donation of toiletries or winter clothes. "We wanted to show our support for a group that helps LGBTQ+ youth and those who might not feel supported in their household" says Mohss Schwamman, a member of GSTA and coordinator of the event. "We chose 'Nightmare' because we wanted something kind of fall and kind of winter" they add. If you want to support less fortunate youth and also have a great time watching a movie, come to the GSTA movie night!