Men's Basketball Predictions, Potentially Great Season!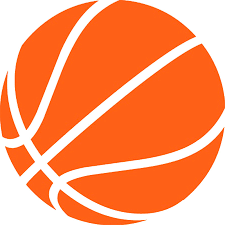 Hang on for a minute...we're trying to find some more stories you might like.
This year, Coronado's winter sports teams are amped up and raring to start beating our neighboring schools to a pulp. All teams have all been training rigorously during their off-seasons, and couldn't be any more ready to start competing!
Mr. Thomas, Coronado's Men's Basketball coach, has been training the team to do their very best.
"I am excited about our team this year because we have an influx of new members to the team. This year's group has a lot of upsides, but they have got to put the work at practice. Practices in the off-season have been very productive. We have had over 70 young men come to open gyms which shows our continued growth as a program. Within the last month we have had a chance to begin to install our base offense and defense which should allow us to start one step ahead of the last few years."
Mr. Thomas goes in depth about how much growth the basketball team has done during their off season.
"Over the last year the biggest growth area has been our depth. Last year, we only had 6 true varsity players. This year, we are looking to add to that depth. We also have the ability to get up and down the floor more this year because of our personnel which is a style of play that fits us well."
As the coach of the men's basketball team, Thomas strives to improve the team's knowledge of basketball and the numerous techniques they can learn, and improve upon.
"Our biggest areas of improvement is basketball IQ and defensive positioning. Basketball is such a skilled and nuanced sport, it has to be played outside of just basketball season. Learning the "why's" of what we do and how the game is played is important. Defensively, most middle schools play zone defense. At the 4A and 5A level, we cannot compete as well by playing zone due to our lack of height. Understanding our positioning on ball screens, backside double help, and where to be when one pass away will be crucial to our success."
Over the years, men's basketball has seen a severe incline in how many students are ready and willing to compete, and those players have continually reached for better scores and consistently striving for improvement. Basketball seems to get better and better, and Coronado gets even better every year! Mr. Thomas acknowledges how hard these players train to bring home bigger and bigger achievements.
This year marks one of the biggest incline of players in recent years, and we hope to see this exponential growth of new talents bring home the gold!  No matter what happens, these players are guaranteed to put on a spectacular show!