Boys basketball takes down Montrose in first game of the season!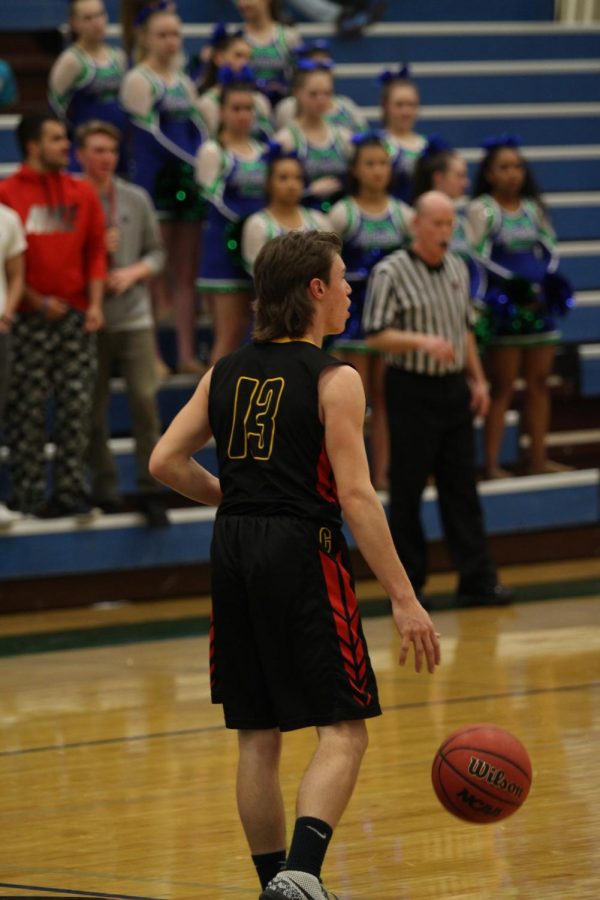 The Coronado boys varsity basketball team was able to defeat the Montrose Indians by a score of 58-47 on Nov. 29. Ladarius Mays (11) led the charge with 23 points shooting 50% from the field, Kyler Weiss-Sullivan (10) led the game in threes making 3 of 9 shooting 33% from three. Zak Pasquarello (12) and Bryce McKee (12) combined for 9 steals. After getting their first win of the season on the first game, head coach David Thomas had high praise for the team and has continued expectations for them. "This year's team is scrappy and works hard. Those are two key ingredients to win games. If we continue on the same trajectory of improvement with our practices, then I feel good about the prospects this year. This team is the most aggressive team I have coached here at Coronado, which is the way I like to play." Seeing as this could be the most driven team he's coached, we wanted to ask him about his hopes for the playoffs.
"The CSML will be interesting for us as the only 4A team in a 5A conference. This team will battle and grind out every game. Come playoff time, we qualify in 4A. After playing a 5A schedule, that will give us an immediate advantage. We are only one game in, so I don't want to get ahead of ourselves just yet."
Even with the heavy expectations he has, he admires the team for their coachability "This is a fun group to coach so far. They understand the switch that has to be made at practices from joking around to competing. This team also has young men who work on basketball year-round. It is such a skill based sport that these kids get that. We need to continue to understand our improvement is a steady process and stick together. We have been talking a lot about focusing on competing; go 1-0 each day whether it is a practice or game." The Cougars will head to Kansas to play in the Clarion Inn Roundball Classic on 12/6.