Class of 2021: These Need to be Done
Students graduating in 2021 or anytime afterwards will find that there are some changes in store for them.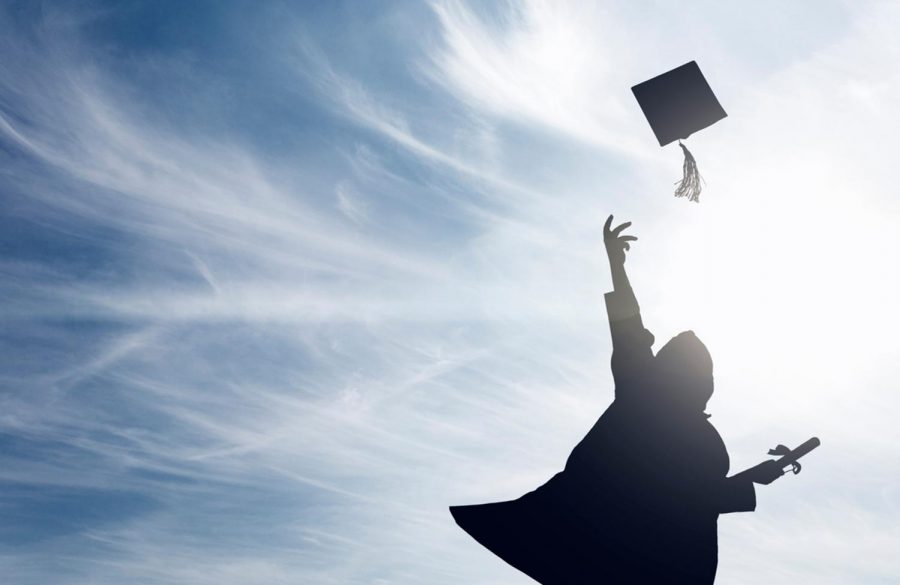 The start of a new year always seems to come with changes, but for CHS students, there are some changes being established in 2019 that are important to be aware of. Starting with students graduating in 2021, there will be a few changes that must be observed in terms of graduation requirements.
For students who are graduating before 2021, there are no changes being made to these requirements. If a student wishes to refresh their memory on the graduation requirements and are graduating before 2021, there will be a link below this article that has all of the information they will need to know about their graduation requirements.
For the students that are graduating in 2021 or after 2021, there have been some changes to the graduation requirements that are beneficial to note.
As always, students will have to complete the ICAP requirements necessary for their grade level; ICAPs are started by students as a freshmen and the counselors are typically available to help students with them at certain times of the year. If a student or parent has questions about ICAP or is unsure how to fill them out, there will be several links below to help with that. Students must still obtain a minimum of 46 credits to graduate, and there have been slight changes to  a couple of those categories.
Below are the updated graduation requirements for the students that they apply to.
English/ LA Core- 8, Social Studies- 6 (American History and Civil Government required ;World History recommended), Mathematics- 6 (2 semester credits of first year Algebra, or equivalent, or higher required), Science- 6 (2 semester credits of Physical Science, 2 semester credits Biology, 2 credits any other designated science class required), Physical Education- 3, Health- 1, Computer Education/Technology- 1, Humanities- 2 (English, music, fine arts and/or world language), Economics- 1, Postsecondary Workforce Readiness- 1 (this includes, but is not limited to, automotive, business education, computer science, industrial arts/vocational education, consumer and family studies, Career and Technical Education (CTE), Concurrent Enrollment (CE), Advancement Via Individual Determination (AVID), Junior Reserve Officer Training Corps (JROTC), and Career Pathways), Electives- 11
11 Electives + 35 Required Subjects= 46 Credits (minimum)
The changes are minor, and the biggest change is that the Practical Arts credit category has been changed to a Postsecondary Workforce category. Only one credit is needed, but the classes that will fulfill this credit category are a little more specific.
In the Science category, there are specifically chunked credit categories that students must obtain to graduate.
Another notable change can be found in the Math category. Students must take Algebra 1 or above in their first year of high school.
Students should keep in mind that these credit numbers are just a minimum and that students can get more credits than the 46 that are required. Colleges often look to see that students have gone above and beyond, and if learning is something a student enjoys, that minimum does not prevent them from learning more than is needed.
Some students may be wondering if these new class additions or specifications will alter their classroom experience when it comes to things like the number of students. Ms. Ury believes that these changes will not alter the state of her AVID class. Ms. Ury's AVID class is mostly geared towards freshmen, and they are one of the classes that will be influenced by those changes. "They are asking students to check boxes, so it will not change much," Ury stated. AVID is a class that is majorly focused on career readiness. They seek to help students prepare for their futures through guest speakers and lessons that are able to open their minds up to new ideas. "We have guest speakers that are not traditional; like last week, we had a veterinarian who started her career at the age of thirty," Ury explained.
In addition to the specified credit requirements, students must get scores on their state test that demonstrate they are Postsecondary Workforce ready. These scores are specific to Math and Language Arts, and if a student desires a more specific list of tests and minimum scores, there is a link below that goes a bit more in depth.
Students that are on Advanced Learning Plans should talk to their counselors, as some of these requirements might be different for them.
There are many more changes being made to more than just the graduation requirements, and anyone that the new requirements apply to are encouraged to look at the link below for more information regarding class rankings and GPA.
2019 may have brought some new changes to Coronado High School, but its students will not let them come between them and graduation. Good luck in getting those credits and in working hard, Cougars!
Helpful Links:
The Coronado Counseling Center:
http://coronadocounseling.weebly.com/icap.html
Test Score Requirements:
https://www.cde.state.co.us/postsecondary/grad-menu
Information on Additional Changes Being Made: https://www.d11.org/cms/lib/CO02201641/Centricity/Domain/180/Grad%20Requirements%20Brochure2017_web-10-11-18.pdf
Basic ICAP Information:
https://www.d11.org/Page/1069#calendar13285/20190108/month
Current Graduation Requirements:
https://www.d11.org/cms/lib/CO02201641/Centricity/domain/69/SectionI/IKF-R-2.pdf
Requirements for Class of 2021 on:
https://www.d11.org/cms/lib/CO02201641/Centricity/domain/69/SectionI/IKF-R-1.pdf