Inclusivity and Discrimination: What Laws Protect You
Your rights keep you stable as a Colorado citizen, but do you know yours? What keeps you safe from discrimination?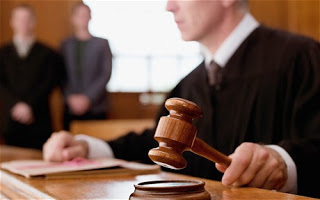 Every Colorado citizen is entitled to a variety of rights that keep you safe and protected, many of which keep your well-being from being jeopardized. Laws like these guarantee equal access to housing, public accommodations, employment and marriage. For people in the LGBT and disabled community, laws are a barrier from depredation, keeping many from being discriminated against. Though there are still cases of discrimination in today's society, it is important to know what laws protect you and what rights you have as a Colorado citizen.
There are classes of people that have protection against acts of discrimination, including: race, creed, religion, color, national origin and ancestry, marital status, familial status, disability/handicap, sex, and sexual orientation, which includes transgender status.
Housing is an extremely important right that everyone has in the state of Colorado. Discrimination towards a protected class includes: failure to provide reasonable accommodations for those with disabilities, refusal to rent, refusal to sell, discriminatory financing, unequal terms and conditions, and retaliation against those who exercise their fair housing rights.
In Colorado, discriminatory acts in regards to someone's housing are not tolerated, and someone who has experienced discrimination has the ability to file a complaint to the Colorado Civil Rights Division. An aggrieved party (any person who is financially, personally damaged, or has property rights damaged) who has been adversely affected has two years to file a court action. Both dates are depicted by whenever the last date of discriminatory harm took place.
Employment is a basic right. In Colorado, discrimination from employers includes: suspension, harassment, discipline, terms and conditions, discharge, failure to accommodate, and retaliation. In the state of Colorado, a citizen who alleges to have been subjected to discrimination in the workforce has six months to file a complaint to the Colorado Civil Rights Division. This date is also based on what day said discrimination occurred.
Public Accommodations are open to the public and every Colorado citizen has rights to be in them. Public accommodations include restaurants, hotels, hospitals, public transportation, and retail stores. Discrimination in regards to public accommodations includes: denial of service, terms and conditions, failure to accommodate, retaliation, and unequal treatment. If a Colorado citizen has been discriminated against, they have sixty days to file a complaint with the Colorado Civil Rights Division. This date is based on the last date of which discriminatory harm took place.  
Remember that if you feel you have been discriminated against, you should file a formal complaint long before a due date comes up. This is because the Colorado Civil Rights Division needs time to draft and sign the charge, which varies from charge to charge.  
In Colorado, the law protects you from being in harm's way and though these laws should seem like a right, they weren't always like this. There have always been cases of cruelty against others of this manner in society, and their cases are important milestones in the protection of your rights. Discrimination will never go away, but we are lucky to have laws that can prevent some of it.