Loving or Lovesick? Love These Playlists!
Valentine's Day is perfect for jamming out to these lovestruck classics!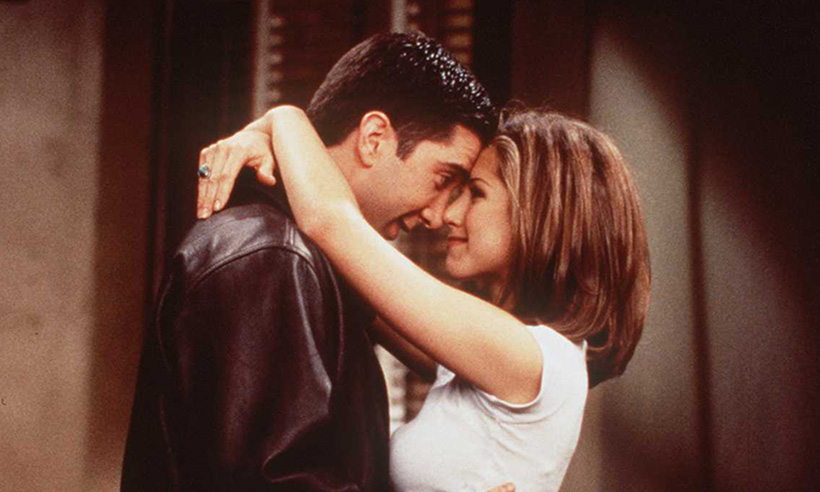 As students make a transition from January to February, there is only one thing that students have on their mind; high schoolers everywhere run around frantically looking for Valentine's Day plans so they are not the person who is alone on that day. Valentine's Day is important to most high schoolers, and people like to celebrate in style. This playlist will add that extra element to any Valentine's Day Event. Students will find that this playlist will greatly improve anything from Valentine's Day parties to casual gatherings to Gal-entines Day hangouts. V-Day lovers will definitely find this playlist perfect.
Valentine's Day Playlist:
All of Me- John Legend

Photograph- Ed Sheeran

A Thousand Miles- Vanessa Carlton

Just the Way You Are- Bruno Mars

I Will Always Love You- Whitney Houston

A Thousand Years- Christina Perri

You Are In Love- Taylor Swift

Toothpaste Kisses- The Maccabees

If My Heart Was a House- Owl City

All About Us- He is We and Owl City

Better- Khalid

I Love You 5- Never Shout Never

Rather Be- Clean Bandit and Jess Glynne

Symphony- Clean Bandit and Zara Larsson

Love Story- Taylor Swift

Treat You Better- Shawn Mendes

I Like Me Better- Lauv

I'm Yours- Jason Mraz

Give Me Love- Ed Sheeran

Hold On, We're Going Home- Drake and Majid Jordan

Can't Help Falling in Love- Haley Reinhart

Where's My Love (Acoustic)- SYML

Bleeding Love- Leona Lewis

Still Into You- Paramore

Drops of Jupiter- Train

You & Me- Tally Hall

Lights Down Low- MAX

Can't Help Falling in Love- Elvis Presley

Lost in Japan- Shawn Mendes

Adore You- Miley Cyrus

Back to You- Selena Gomez

no tears left to cry- Ariana Grande

What Lovers Do- Maroon 5, SZA

Love Somebody- Maroon 5

Bubbly- Colbie Caillat

Love Me Now- John Legend

Let Me Love You- Mario

When The Day Met The Night- Panic! At The Disco

Stay- Rihanna, Mikky Ekko

Stay- Zedd, Alessia Cara

Story of My Life- One Direction

Perfect- One Direction

Gorgeous- Taylor Swift

ocean eyes- Billie Eilish

I'm Yours- Alessia Cara

Wish I Knew You- The Revivalists

Marry You- Bruno Mars

Where Have You Been- Rihanna

We Found Love- Rihanna, Calvin Harris

Want to Want Me- Jason Derulo

Check Yes, Juliet- We The Kings

Under My Skin- Jukebox The Ghost

Grenade (Acoustic)- Bruno Mars
Though this holiday is for loving couples and close friends, there are some people who are brooding amidst the love. This juxtaposing playlist is for those who are on their own this Valentine's Day, but remember, regardless if you're celebrating the affection with others, it's important to love and take care of yourself, too! Feel free to jam out to these not-so-lovesick songs and lift yourself up this Valentine's Day!
Anti-Valentine's Day Playlist:
Love Song- Sara Bareilles

Million Reasons- Lady Gaga

With Or Without You- U2

Let Her Go- Passenger

Who Knew- P!nk

I Don't Believe You- P!nk

Jar of Hearts- Christina Perri

Stone Cold- Demi Lovato

Happier- Ed Sheeran

Youngblood- 5 Seconds of Summer

Ghosting- Mother Mother

Someone Like You- Adele

Stay With Me- Sam Smith

I Don't Wanna Be In Love- Good Charlotte

No Scrubs- TLC

Since U Been Gone- Kelly Clarkson

Problem- Ariana Grande, Iggy Azalea

When I Was Your Man- Bruno Mars

Take A Bow- Rihanna

Bleeding Love- Leona Lewis

Unfaithful- Rihanna

Superficial Love- Ruth B.

Already Gone- Kelly Clarkson

My Happy Ending- Avril Lavigne

What Hurts The Most- Rascal Flatts

Cry Me a River- Justin Timberlake

She Will Be Loved- Maroon 5

Apologize- OneRepublic

Hate That I Love You- Rihanna, Ne-Yo

Miss Independent- Ne-Yo

Really Don't Care- Demi Lovato, Cher Lloyd

Love Myself- Hailee Steinfeld

Amnesia- 5 Seconds of Summer

Consequences- Camila Cabello

Praying- Kesha

It Ain't Me- Kygo, Selena Gomez

Ex's & Oh's- Elle King

Bye, Bye, Bye- NSYNC

How to Save a Life- The Fray

We Don't Talk Anymore- Charlie Puth, Selena Gomez

Burning House- Cam

Used To Love You- Gwen Stefani

Irreplaceable- Beyonce

Somebody That I Used To Know- Gotye, Kimbra

Single Ladies (Put a Ring on It)- Beyonce

We Are Never Getting Back Together- Taylor Swift

It Will Rain- Bruno Mars

So Sick- Ne-Yo

Ugly Heart- G.R.L.

Send My Love (To Your New Lover)- Adele

Nearly Witches (Ever Since We Met…)- Panic! At The Disco

Sunflower- Post Malone, Swae Lee

Picture To Burn- Taylor Swift

Stitches- Shawn Mendes

Sit Still, Look Pretty- Daya
Both of these playlists can be found on The Cougar Daily's Spotify profile page. The links below will take students directly there so they can take part in the festivities. No matter how it is celebrated, Valentine's Day can be made into an enjoyable day. It does not matter if a student has no major plans because spending even a little time with a loved one on this day is truly embracing the spirit of the day. Happy Valentines Day, CHS! Enjoy all of the festivities and spread some love this February 14th!
Valentine's Day Playlist:
https://open.spotify.com/user/qz91obkhmh624cqqzf3e7yt68/playlist/6Y4d0GiZLuWnBSO4tWL6Oz
Anti-Valentine's Day Playlist:
https://open.spotify.com/user/qz91obkhmh624cqqzf3e7yt68/playlist/4BAMMbbHagYHNWoNCGx25L