Get in Some Treble This Spring!
Coronado's many orchestras are encouraging students to take note of their Spring performance dates.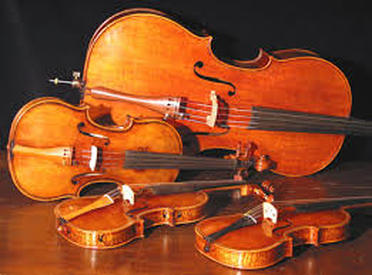 Hang on for a minute...we're trying to find some more stories you might like.
Coronado's Orchestra Program may not have a concert until February 28th, but the preparations for said concert can be intense at times. Students involved in CHS's Orchestra Program are constantly feeling pressure because they want to demonstrate improvement, but they still have to top their last performance. For such a talented group of students, however, this is a challenge they will easily overcome.
Mr. Jacobson, Coronado's orchestra instructor, works hard to make sure that all of his students will work even harder. He makes sure that every rehearsal has meaning and is an effort towards the swiftly approaching concert. "We are currently rehearsing daily toward this performance, as well as having weekly coaching sessions with local professional string performers," Jacobson explained. The upcoming concert will feature both the Symphonic Orchestra and the Chamber Orchestra, and students involved in those orchestras are becoming inspired by their instructor to work their hardest. Maren Parks, a member of CHS's Symphonic Orchestra, is doing everything she can to make sure her performance is the best that it can be. "To prepare, I am taking private lessons and practicing when I can to better improve the way I play," Parks stated.
Not only are these intense preparations allowing musically talented students to improve their playing, it allows goals to be set in place. Whether they are personal or group oriented, Coronado's many orchestras have many goals that they are constantly working towards. This will both improve the orchestra program as a whole and improve the quality of performances. "Later this Spring, the Coronado Symphonic Orchestra will travel with the Coronado Symphonic Band to perform at Six Flags in Dallas, Texas. The Coronado Chamber Orchestra will also travel with the Coronado Wind Ensemble to New York City to perform in Carnegie Hall," Jacobson explained. Mr. Jacobson may have goals that are centered around the orchestra as a whole, but Maren Parks's goal is something only she can work to accomplish. To get into higher level orchestras, students must audition with a set of specific requirements in mind. Parks has been practicing often with those requirements in mind, hoping that she will make the cut in the near future. "I would like to make it into Chamber Orchestra by the end of this year," Parks said.
The upcoming concert will feature Coronado's Symphonic Orchestra and Chamber Orchestra. Viewers can expect to see a selection of music that the orchestras will be performing
in the CHSAA Large Group Orchestra Festival at Mitchell High School on Friday April 5, 2019.
The concert will be on February 28th at 7 p.m. in CHS's Auditorium. It will be free to the public and there are no admission costs for this concert.
If students are unable to attend this concert, they can view the CHS Orchestra Concert occurring in April. The Spring Pops Concert will take place on April 7th and begin at 7:00pm. It will be a joint concert with the Holmes Middle School orchestras, and it will be comprised of a variety of popular music.
Best of luck to all of the talented musicians in CHS's Orchestra Program in all the exciting endeavors they will be taking part in this Spring!