Coronado Cougars Men's Basketball: Cougars Advance to Playoffs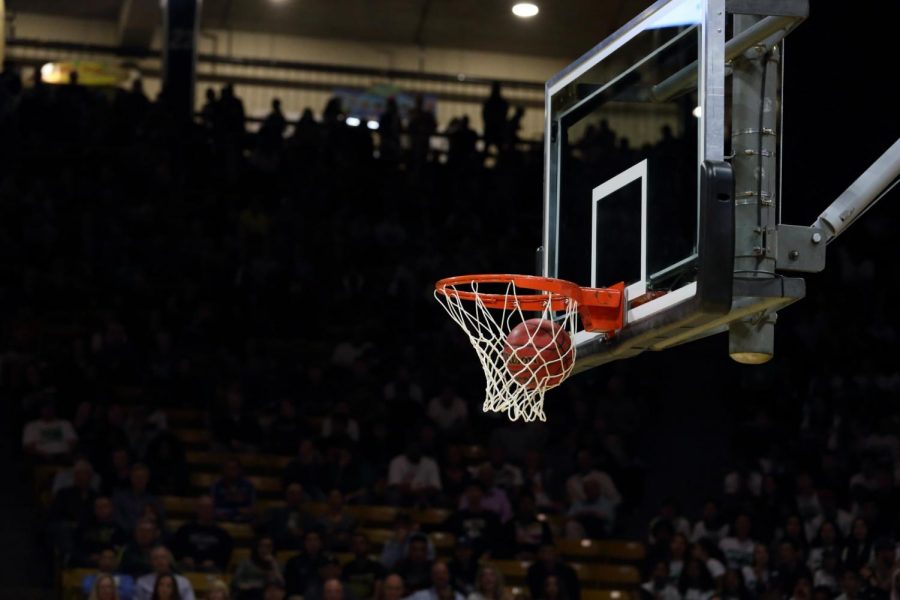 The Cougars had a do or die game on Friday night against the 13-9 Pine Creek in their final game of the season. The Cougars were ready to win, because with a win, they would clinch a place in the state playoffs. The Cougars knew they could take home a win, as they took a win the last time they played the Eagles, 53-52. It was sure to be an exciting contest as the Cougars were looking to continue their season.
  The Cougars came out strong in the first, scoring 19 points, as well as playing a ferocious defense, allowing four points in the quarter. But that would soon change as the Eagles came back with a dominant second quarter, outscoring the Cougars 20-10 in the second quarter. This brought the score at halftime to 29-24. Both defenses shut down the opposing offense in the third, but the Eagles outscored the Eagles eight to six in the quarter, bringing it all down to the fourth quarter. In the end, the Cougars just wanted to win this one more than Pine Creek, as they outscored them 14-10 in the fourth quarter and took home a playoff spot with a 49-42 win over the Eagles.
  The leading scorers for your Cougars were Jalen Austin with 14 points and Ladarius Mays with 13. Jalen Austin also lead the team in rebounds with 7, and both Ladarius Mays and Bryce McKee brought down 6 rebounds. Bryce McKee lead the team in assists, once again, diming up 5 of his teammates.
  It was a clutch performance by your Cougars to punch their ticket into the playoffs. While it will not be easy, they could go a long way into the playoffs with their style of play. The Cougars are ranked 39th going into the 4A playoffs, and they will play the 27th ranked team in the state, Rifle, who has a 14-9 record throughout the regular season. This will be a good matchup of young and hungry teams in the first round. The Cougars leave today, so wish them good luck for their game.