Announcements- Feb. 25th- March 3rd
Keep calm and stay up to date on all of the upcoming events!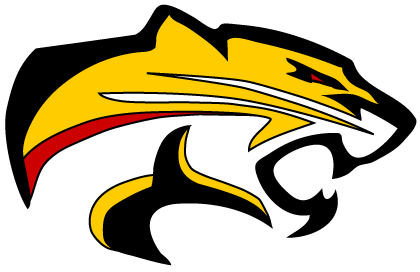 Hang on for a minute...we're trying to find some more stories you might like.
While this week has been busy to the point of being moderately chaotic, the upcoming week will be substantially less eventful. As students make the transition from February to March in the upcoming week, they will notice that their lives will be more relaxing for at least a week. The events below will simply serve as a subtle reminder that there are still some salient events taking place in the upcoming week.
On Monday, February 25th, there will be a German Language Class from 4:00 to 6:30 p.m. in room 114.
There will be an Academic Council meeting at 7:30 a.m. in room 255 on Tuesday. The Westside Sings Community Choir concert will take place at 6:30 p.m. in the auditorium on this day as well. Ultimate practice begins on this day and students can contact Mr. Trendelman for more information. February 26th is also the registration deadline for AP Exams through College Board.
Students have until then to fill out those online forms and are encouraged to take advantage of this incredible opportunity. Anyone who signs up for AP Exams after February 26th will have to pay a late fee in order to complete their registration to its full extent. CHS will not cover those late fees, so it is best to register while registration is still free!
On Wednesday, Adams State University will be visiting CHS; students have the opportunity to learn more about Adams State University, but only students with passes are allowed to take advantage of this opportunity. If students are interested in this 10 a.m. informational visit, they must talk to their counselors and obtain a pass in order to be excused from their classes that will take place during that time. Film Club will be having a meeting in the Choir Room at 3:00 p.m. CU Platinum Public Speaking will occur on this day in room 255; it begins at 4:30 p.m. and ends at 7:15 p.m. There is a Spring Sports parent meeting in the auditorium that will begin at 6:00 p.m. for all of those incredibly support parents who want more information on CHS's Spring Season.
Thursday is the last day of February, and there is an Orchestra concert at 7:00 p.m. that will be held in the auditorium.
On Friday, March 1st, the Pennies for Patients fundraiser for Leukemia & Lymphoma Society begins. This fundraiser only runs until March 22nd, so students are encouraged to make their donations to this well-known cause while they can. Friday is also an AVID Professional Learning Day. It will take place from 8:00 a.m. – 3:30 p.m. and will be located at UNC.
On March 2nd, there will be a Girls Varsity Soccer Team Scrimmage against Canon City. The Scrimmage begins at 9:45 a.m. and will be located at Canon City High School.
The upcoming week will be more calm than this week is, but there are still a variety of events for students to attend. Students who prefer a life of chaos and who thrive under pressure may not be as appreciative as others, but if the week of March 4th ends up being eventful they will have something to look forward to. Whether students are satisfied with the upcoming week or not, they are still encouraged to make next week a positive one. Enjoy partaking in the events and relaxation to come, CHS!