Climbing To New Heights
Coronado's climbing team did great at the state competition!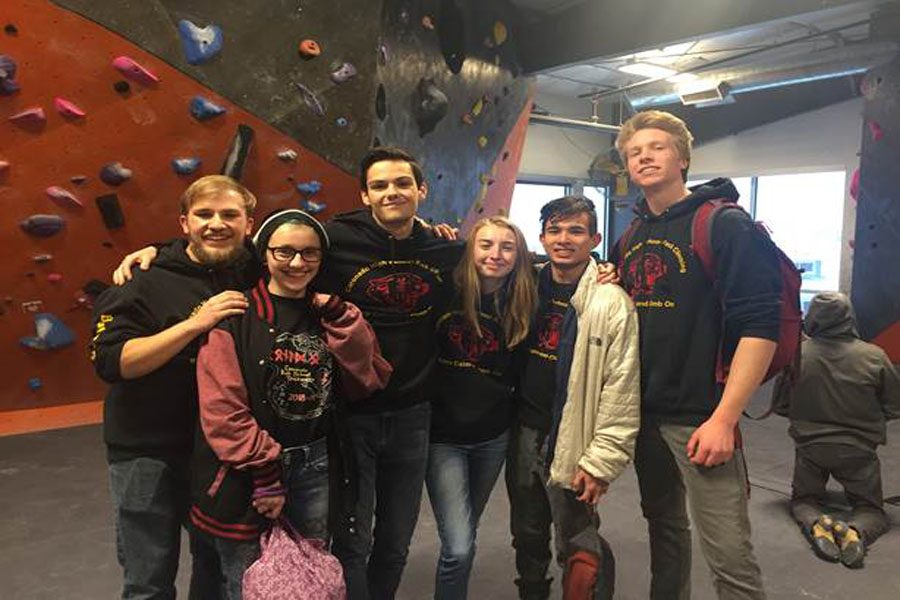 This past Saturday, the American Scholastic Climbing League (ASCL) Colorado State finals were held at Ubergrippen Climbing Gym in Stapleton. The competition assembles the best high school climbers in the state as they test their skills on 20 top rope and 20 boulder problems. Six students attended representing Coronado and after a tough competition and injuries, the Men's Varsity placed 8th overall and the Women's JV attendee, Naomi Sadler, placed 22nd and  Quinn Williams finished the day in 39th place for Varsity Women.
Quinn Williams has been on the girls' varsity team for three years, since she was a freshman, and has gone to state every year. Williams explained that "climbing competitions are not competitive necessarily, but everyone [at the competition] is trying help each other out, and so it is really fun to get to know other climbers [in other] regions." Out of the about 50 Varsity girls from various regions who attended, Quinn placed 39th. Although she performed extremely well, Williams would have liked to start training earlier to be at her best. The high-energy environment and support from other climbers is what draws Williams and many other people to the sport.
Other members on the Coronado team are also a part of climbing because of the challenge it provides along with the enjoyment it brings. On the Men's Varsity team, Michael Slimbarski finished 60th, Gavin Gallagher came in 52nd place,  Connor McCarrie in 37th, and despite a severe injury Bennett Spengler finished in 16th place. Coronado was represented well at the state competition by all the rock-star members. Remember to congratulate the climbers on their feats!