Come and CC This Diversity Conference!
Will any CHS students be AAYL- Seen at this upcoming event? Hopefully so!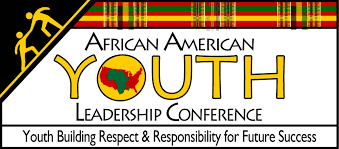 The Annual African American Youth Leadership Conference is being held very soon and the deadline to register in order to attend this event is drawing near. Even though all of the middle school workshops have been filled (sorry to all of the younger siblings of CHS students who were planning on registering), students here at CHS are encouraged to attend this completely free event.  
The AAYLC is an event that seeks to encourage and teach Colorado's youth to be their best selves. The staff there seek to educate and inspire people to welcome every culture they see in their environment with an open-minded point of view. They hold these conferences in numerous Colorado cities and have given away over $120,000 in scholarships to encourage the values they are teaching students.The link below will give students a little bit of insight as to how the history of this conference, which began in 1993, has shaped the lives of so many students for so long.
The speakers that will be at this monumental event come from a variety of backgrounds and work in a variety of different career fields. Students who already have an idea of what they want to do for a living may just find that their ideal workshop exists. For those students who do not have their future mapped out yet, there are workshops that they can attend that can teach them life skills that they will need later on and may just open their eyes to something they never thought they were interested in. To see the full list of speakers and the workshops available, the links below will provide students will all of that and more.
This conference will occur on March 9th, but the registration window ends on March 2nd. This event will feature a total of 68 guest speakers, many of which are available specifically for CHS students to select from. For parents of CHS students, there are a variety of parent workshops that can be registered for as well. Students who attend this event will be provided with both breakfast and lunch.
The registration process is fairly simple and can be done in just a few minutes. The link below will guide students to the registration page where simple directions will make the process pain free. Students should be cautious of some of their workshop options as they can be very specific when it comes to who can attend them. Some of them may be gender specific, so reading everything carefully before submitting that online form is important.
As of the date this article has been published, there are only 93 spots left, and there are only 15 9th and 10th grade tickets left out of those 93. Students should keep in mind that CHS is not the only school that is aware of or that can attend this conference, and they should register ASAP in order to ensure that they can fill one of those open slots.
The conference will be held at CC, which creates a wonderful opportunity for the upperclassmen to explore a school they have the potential to apply to. It starts at 7:30 a.m. and will last until 4:15 p.m. For more information, students can visit their website using the link below. It will give specifics as to the exact location and address for those who need it. Students can expand their horizons when it comes to diversity in the best and most enjoyable way possible by attending this workshop. To all those attending or planning to attend this workshop, good luck and enjoy!
Helpful Links:
https://www.aaylc-co.org/history
https://whova.com/web/aaylc_201903/
https://whova.com/embedded/speakers/aaylc_201903/?utc_source=ems