ACTs? Yes Please!
Students who plan on registering for the upcoming ACTs should act now!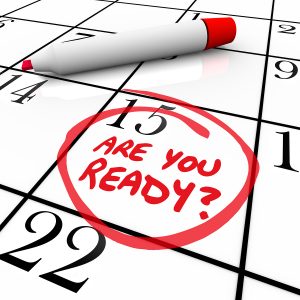 The deadline to register for and confer with a counselor about taking the ACT is March 8th. There are some schools in Colorado that accept and look at ACT scores. If students plan to attend a private college or a prestigious school, they will have a better chance of getting accepted if they have both scores.
The biggest difference between the SAT and the ACT is what they intend to measure. SATs are a prediction of how ready a student will be for college. ACTs are a measure of what students have already learned. They compare what the students know with what they should know. While the SAT scores are typically in the hundreds and thousands, ACT scores are measured within a range spanning from 1 to 36. They test students on content from four core subjects (Reading/Writing, Math, Science, and Social Studies). The ACT is a three to four hour test, and that time range is dependent on whether students decide to take the essay portion of the test.
The score a student gets on the optional essay portion of the test does not impact the overall score a student gets on this test. The essay lasts 40 additional minutes and is done with paper and a pencil. Students are given only one prompt with three viewpoints on one subject within it. Students must then write their own viewpoint on said subject. Taking this portion of the test is strongly encouraged because it cannot hurt them in any way, and can further expand upon the number of opportunities a student will gain.
There are many other benefits to taking the ACT that many students are not aware of. It is a great way for students to map out their their skills on paper, and see what areas they need to focus more on in order to improve them. Students can take the ACT as many as 12 times if they need to, and this allows them to improve their score if they so desire. ACT scores can be beneficial when it comes to applying for scholarships, and can increase a student's chance of actually obtaining specific scholarships. It can increase the amount of jobs students get by improving their applications, especially if said student gets a higher score. In short, taking the ACT can open many doors for students both in the present and the future.
Students may be wondering how they can take this test for themselves, and the answer can be easily found here at Coronado.
Friday, March 8th, is the last day that Coronado students can register to take this test. In order to prepare for this test, the counseling center will be holding an ACT Prep for the Future Workshop on March 20th; it will begin at 3:15 p.m. and will last until 5:45 p.m. Students must pay a fee of $79 in order to participate, and can sign up for the workshop in the counseling center.
The actual test will take place on April 13th, and students who register will receive more information about testing times and materials from their counselors when they do so.
Students should consider taking this test because it will create many grand opportunities for them in the long run. It comes with many benefits, and can even help students on other national exams (like SATs and AP Exams). Students who are interested should see their counselors and register ASAP. Best of luck to students in registering for and taking the ACT this year!
Schools in Colorado that Accept ACT scores/other useful links:
https://docs.google.com/document/d/1prbxaQ61_r2HvhvWKJAdzGePFXEMllpJD6hp5VGRnZc/edit