Ad-dressing Prom Fashion
Students who are still in desperate need of prom attire have come to the right place!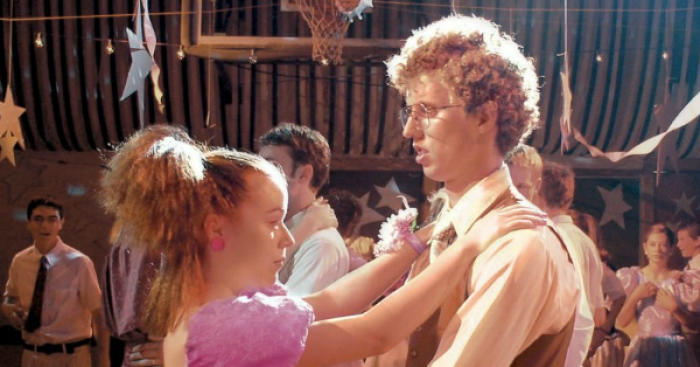 There are only three days until prom, and those who do not have an outfit may be feeling a sense of urgency. Coronado High School's Prom will be on April 6th this year, and the time has come for juniors and seniors who plan to attend prom to prepare for that day. While buying a ticket is an incredibly important need for students attending prom to fulfill, prom attire matters. Even those who do not have a date can still go to prom and rock their glamorous garb. For those who do not know what to wear for this popular high school event, this article may help them feel inspired to up their glam factors this year. The clock is ticking, and those who urgently need prom fashion help have come to the right place.
Prom is a formal event, but this does not mean that students have to look like they just came off of the Red Carpet. There are varying degrees of formality that can be expressed just like there are varying degrees of casual wear.
If students want to dress in the least formal way they can while still wearing acceptable attire, there are plenty of options to consider. When it comes to dresses, there are certain styles that are not as flashy and bold as a stereotypical prom dress. These dresses look more like formal skater dresses, and they come in almost any style imaginable. When paired with a pair of flats, a simple hairdo, and casual makeup, these dresses become part of a great prom outfit. It is simple way to demonstrate formality and elegance when an event calls for it. A simple dress shirt, vest, and pair of dress pants can be the perfect simple prom outfit when paired with slicked back hair. There are even simple dress shoes that can be purchased in a slip-on style for those who do not want to deal with shoelaces. Forget ties, the point of simple formal wear is to embrace the minimalism and lose the accessories. Students who do not want to just wear a dress or dressy style can put their own spin on things. If a pair of feminine boots, a skirt, and a stylized pixie cut are a student's ideal prom attire, go for it! Just because prom attire needs to be formal does not mean it cannot be unique as well.
For a super classy and elegant look, a flashy dress is key. Sequins, lace, unique cutouts, or eccentric patterns can make a dress look super bold. Bedazzling a masquerade mask to fit the theme of prom would add an extra element of bold to a dress. When it comes to accessories, hair, and makeup, go big or go home! Bold styles can be extremely classy if a student wants to put the effort in to achieve them. For guys, wearing a colored suit, patterned shirt, and bold- solid colored mask can scream unique. If those options are not of interest, wearing a dress shirt with a skirt and tie is perfect. Mixing and matching formal wear is definitely a bold choice.
No matter what students wear to prom this year, it is important to have a masquerade mask to wear with it. A masquerade- themed prom would be nothing without a sea of vibrantly-masked students in attendance.
The link below is full of prom attire inspiration that can help students plan quickly if they need to. All of the clothing items within it can be purchased, and they are all school appropriate. Hopefully, it will be helpful to those who find themselves in dire need of fashion assistance.
No matter what a student decides to wear to prom this year, the important thing is to enjoy the night. Prom is an amazing opportunity for students to get involved in, and it only comes around once a year. That being said, enjoy this year's prom, CHS!
Prom Attire Inspiration:
https://docs.google.com/document/d/13w1KbEPfBzVbkQFqbJWZg2ANP-ivves2yLZWfrwcTtE/edit?usp=sharing