SAT Scores: The Breakdown
Yes... the double meaning is intended, but this article may be able to change that for some!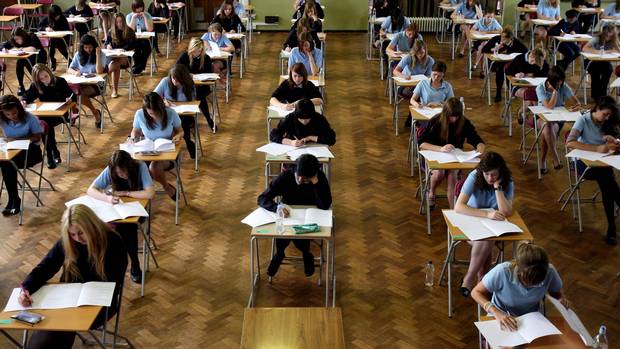 It has been a little over a week since Juniors had to take the dreadful SATs. Students suffered through three to four hours of strange questions (and possibly even an essay if they were daunting enough to take that risk) that will be one of the biggest determiners of their futures. The actual test may be over, but the real hard part is just beginning. After taking such a salient test, students may find themselves wondering when they will be getting their results.
Whether students are eagerly awaiting their SAT scores or not, there is still a fairly-sized time gap between now and the day the scores will be released.
Students who took the standard SAT on April 9th with the collective junior class can expect to see their scores on College Board by May 2nd. On May 12th, those same scores will be sent to colleges, so the college emails will start rolling into the inboxes of many students on that day.
Students who took the SAT with the essay on April 9th will receive their scores in a slightly different manner. On May 2nd, the scores for multiple-choice only will be available on Collegeboard. Students who took the essay can expect their essay scores to be on Collegeboard between May 5th and May 7th. The multiple choice scores will be sent out to colleges on May 12th, and there is no specific date provided that indicates when the essay scores will be sent out to colleges.
Once students actually obtain their scores, the next step that should be taken is deciphering their meanings. SAT scores can be anywhere between a 400 and 1600. The reading and math sections are scored within a range of 200 and 800, and then they are added together to create a student's composite score. Students who took the essay will be given their scores in a different way. The Math and English scores are composite and the essay is its own separate score with the same range that the normal SAT uses. All of the portions of the essay, however, contain three scores that are calculated using a scoring range between a 1 and an 4 (Which is similar to the AP Language and Composition essay scoring range). The essays are scored according to the analysis of the prompt given and how the prompt is written. The third score is a composite essay score in which students can get a score between 2 and 8.
At this point, students are trying to figure out if the score they have is the one they want. Some students will be perfectly content with their scores and will be proud to send them off to colleges. Those students who are not satisfied, however, will be happy to know that there are more chances for them to get the best scores they can. Colleges really only look at the best score a student gets, so students who are concerned about their SAT scores ruining their reputations and futures can relax. Those unsatisfactory scores will be sent off to colleges still, but the best thing that an unhappy student can do to "change" those scores is to keep trying.
There are variety of SAT test dates that students can sign up for throughout their junior and senior year. Those can be found and register for on College Board's official SAT page.
While students are waiting for their chance to try again, there are some preparations that can be made that may be able to boost an SAT score.
Taking practice tests through College Board and Kahn Academy is extremely effective in helping to boost SAT scores. Those practice tests are designed to accurately simulate the actual SAT, and they can help students prepare in the most ideal and optimal way possible. Starting this practice a few weeks before the actual test is the most effective way to prepare because it prevents unnecessary and ineffective cramming. Creating a study schedule can help alleviate stress and ensure that a student spends time studying everything they feel like they need to. Take the time to analyze your scores more in depth and see which areas need the most focus. Finally, making sure that even the areas that received a good score are focused on as well can be very beneficial. More studying can potentially boost a great score and make it an even better score.
Retaking the SAT again and getting a superscore is nothing to be ashamed of. Colleges only look at the highest scores a student receives, and there is nothing to be embarrassed of when it comes to providing colleges with the best possible work to base their analysis on.
Below are some College Board links that can help students who want to retake their SATs register for test dates and prepare with practice tests. There is a score breakdown link and a general SAT overview page linked below as well for students who want to take advantage of College Board's valuable resources.
It does not matter if students send them off to colleges, decide to change them through a test retake, or do nothing whatsoever with them, every junior who took the test will find that the 2-3 week wait will be worth it. Best of luck to all students who took the SAT and will be receiving their scores soon in taking action with them!
Helpful Links:
https://collegereadiness.collegeboard.org/sat/register/dates-deadlines (SAT retake dates and registration)
https://collegereadiness.collegeboard.org/sat/practice/full-length-practice-tests ( SAT practice tests and questions)
https://collegereadiness.collegeboard.org/sat/scores (SAT score breakdowns)
https://collegereadiness.collegeboard.org/sat (SAT overview and other resources)