If Local Had a Face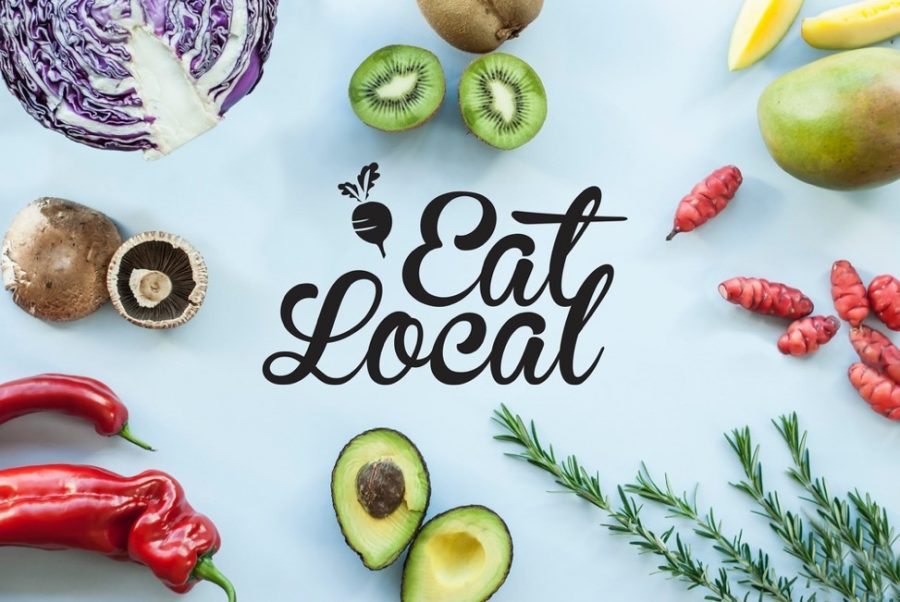 Alaina Africano, Coronado Alum and Former Potty Mouth
May 2, 2019
There is something different about eating in a locally owned restaurant. Something special. The most obvious reasons are that the food is probably not from a bag and that the restaurant is right down the street. What makes the difference though? People.
Local restaurants are something close to my heart. My parents own and run The Warehouse in downtown Colorado Springs, so there is an obvious bias. But, there are dozens of other locally owned restaurants in town that I love just the same. Local owners make the difference when it comes to having the best restaurant experience possible because they understand their customers. They live in the same town and go to the same events as their loyal patrons. Jenny Sherman, co-owner of Odyssey and The Bench, knows the importance of active participation in the community.
"We are a part of the community, so we understand what's missing, what we can't access, and what we can provide in terms of food and experience," Sherman said.
There is also the clear understanding of culture that comes when the owner of the restaurant lives in town. The owner is no longer an intimidating businessman, but a friend. Relationships with customers are truly what sets these restaurants apart. Brent Beavers, a Colorado chef and restaurateur for over 30 years, has known some of his customers for decades.
"I still have people that come to my restaurant from when I owned Sencha, and we closed 12 years ago," Beavers said nostalgically.
These relationships also allow restaurants to be incredibly in touch with what their customers want. Trends in food and restaurant experiences are apparent, allowing the chefs and owners to tailor their restaurant experience to their customers. As a guest, the goal of the meal is no longer to eat and leave, but to enjoy and experience the meal with these local restaurateurs.
The most important difference that comes with locally owned restaurants is the sense of community owners create with their customers. Community is necessary to human existence, and there is no better way to build community than through food. These business men and women have the unique opportunity to not just be chefs or banquet coordinators, but friends of their city, and Eric Viedt, co-owner and chef at The Margarita at Pine Creek, deeply understands the importance of community.
"There are plenty of places in town to go if you're hungry," said Viedt, "but the places that are special are local and they are the places people can go and get down and reconnect."
Without these local restaurants and their owners, the community would not be the same. The pride customers feel for local food would be gone and restaurant relationships with customers would be minimal. These restaurants shape Colorado Springs. These restaurants are the face of local.