This is a Camp Students Should Not Pass Up!
CHS's Basketball Teams are here to prove to middle school children everywhere that summer camps can be a ball!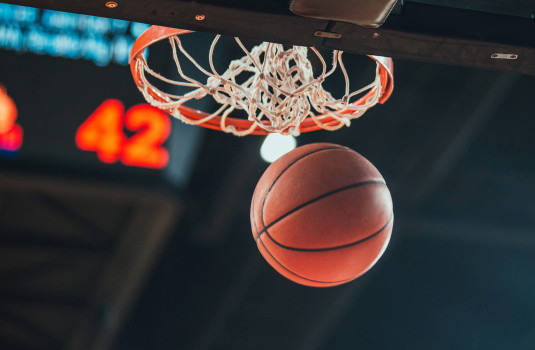 Students who have little siblings may have learned that they get bored very easily during the summer. They play and partake in all of the activities they do not get to do very often while in school just like any student who is off for the summer. There is not a problem present when they are entertaining themselves for the first couple of weeks, but their boredom sets in shortly after that couple of weeks has gone by. Older siblings have a very similar way of spending their first weeks of summer, but they are better at finding a solution to their boredom and are able to occupy themselves when bored. This results in the younger sibling then seeking out their older sibling to entertain them and bother them to rid of their boredom. These summer moments are often the cause of the abundance of sibling rivalry that occurs during this time.
Any students out there that are older siblings who have faced this problem and are looking for a solution should start persuading their parents to get their younger sibling out of the house more often during the summer. Thankfully, Coronado has the perfect way to keep younger siblings busy and out of the house!
CHS's basketball teams will be hosting a basketball camp this summer for children in grades five through eight who are interested. The Coronado Adidas Youth Basketball Camp is designed specifically for students living on the Westside of Colorado Springs to better and develop their basketball skills. Children from schools all over Colorado Springs have been signing up in hopes of gaining the opportunity to meet new people and learn to love basketball in a way they never thought they would. CHS's Coach Thomas and Coach Earls will be helping to host the camp this year, and they have some goals in mind for how they plan to do so in the best ways possible. "[Our] personal goals are to help improve our feeder schools and have kids love the game," Coach Thomas explained in a recent interview.
The camp is open to students of any gender who are hoping to develop their love of basketball. This youth basketball camp is a glorious opportunity for students to participate in as this is the first time Coronado High School has been able to host it. Aside from that, there are many other benefits to those who decide to register for the camp that the coaches believe will be enjoyable to them. "This is the first year we are hosting the camp, but we have had a lot of students already sign up. Kids will enjoy this camp because of how we have it structured in addition to our current athletes working the camp," Coach Thomas explained.
Students cannot register for the camp without a parent or guardian, and the registration deadline is May 24th. The camp costs $75.00 and parents should be aware that there is a potential for injuries when students participate in this camp. This should be considered before the registration form is filled out. The registration can be done through MySchoolBucks, and a link to the registration form page will be provided below this article for those who would like to see it.
The camp will be held at Coronado High School from June 10th to June 14th. It lasts from 9 a.m. to 12 p.m. every morning, but the doors will be opened up at 8:30 p.m. The CHS Basketball Team's summer camp page will be put below this article along with the contact information for both coaches for anyone with questions.
Do not let those little siblings get out of control boredom this summer, let them get control of their basketball skills instead! It is a win-win situation for everyone involved, and it will be an enjoyable experience for those who decide to participate in it!
Links and Contact Information:
https://www.myschoolbucks.com/ver2/stores/catalog/getproduct?requestAction=ViewAll&clientKey=ZZHN4ZBWUS05FKN&productGroupKey=&view=&productKey=ZZJSD6MABU0T79D