Back to School Playlist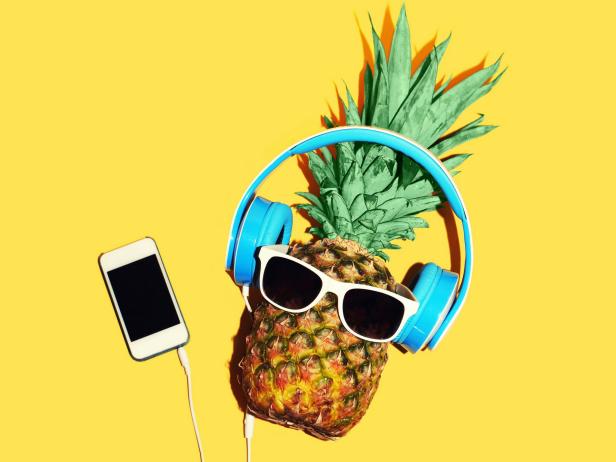 Going into the second week of school is tough. People are tired, grades are finally coming in, and everyone is looking for music to get them through the day. I have made a playlist that helps me get through the long days. Please enjoy the tunes!! 
https://open.spotify.com/user/laurenoutlet/playlist/4g0y4N5Cypbc1AvRH9iUF4?si=RLl7wqxaTKOOm85NCkm0Kg
The Rock Doc by Fruit Bats
Michigan by Arms Akimbo
Buddy by Willie Nelson
Darlin' by Houndmouth
Run Right Back by Moon Taxi
Good Day by DNCE
The Expert by Sure Sure
Astrovan by My. Joy
Crush Culture by Conan Gray
Rockaway by Summer Salt 
Missed Connection by The Head and the Heart 
People Need a Melody by Head and the Heart 
Unbearably White by Vampire Weekend
Tomorrow by Shakey Graves
One day at a Time by Quinn XCII
Morocco by Moon Taxi
24 / 7 / 365 by Surfaces
Brown Eyed Girl by Van Morrison
You Can't Hurry Love by The Supremes
9 to 5 by Dolly Parton
Build me up Buttercup by The Foundations
Bohemian Rhapsody by Queen
Tongue Tied by Grouplove
Suicide Saturday by Hippo Campus
Bambi by Hippo Campus
Doubt by Hippo Campus
 Shark Attack by Grouplove
Baseball by Hippo Campus
Why Even Try by Hippo Campus
didya think by Arlie
Life in the City by The Lumineers
Cleopatra by The Lumineers
Pretty Girl from Michigan by The Avett Brothers
Do You Remember by Jack Johnson
Another is Waiting by The Avett Brothers
Sedona by Houndmouth
At Least I'm Not as Sad (As I Used to Be) by fun.
Coastline by Hollow Coast
Way it Goes by Hippo Campus
Wednesday by Meeting House
San Francisco by The Mowgli's
Wouldn't it be Nice by The Beach Boys
Raspberry by Grouplove
Crash My Car by COIN