Math Tutors Needed!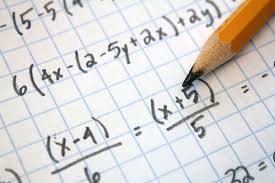 Do you have a unique ability to understand math? Are you able to help others also understand said math? Do you really, really want out of study hall? Look no further, the Math Help Center is looking for individuals with those very qualities!
As the population grows at Coronado, the need for academic help gets even stronger! Tutors are a vital part of Coronado, and high school as a whole. There are people that are truly struggling to grasp math, for a variety of reasons. If you have the spare time to make sure others can reach their full potential, why wouldn't you? 
Being a tutor in the Math Help Center is considered a full credit, and can be any hour of the day! All levels of math need assistance, but it seems as though Algebra 1,2,3 and 4 are the most common areas that students struggle in. 
If you have an acclimation for math, and would like to help others get through high school just a tad easier, then please see Mrs. Ross in the Math Help Center!