Boys Soccer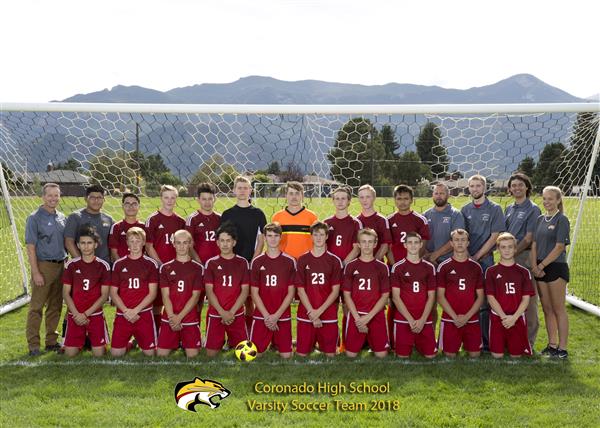 Soccer is a wonderful sport filled with amazing people! The Coronado boys JV and Varsity soccer teams are currently in the middle of their season with many more games to come to hopefully improve their 2-5 record. Mr. Yeh believes the "season is going well" and players on JV and Varsity are "working hard and making tremendous improvement." It is a very good when new players catch on to the sport as quickly as some of the freshman boys are. Colton Carter, this year's captain is glad the season is going "pretty good" and that "a good bunch of new members are working hard" and getting to know their teammates. 
The best game so far, in Colton's opinion, was the game "against Falcon because [they] fought very hard to score a goal" and worked even harder to prevent Falcon from scoring. Some highlights from this season for Mr. Yeh have been "seeing the teams come together and play for each other." A highlight for Colton "has been decorating the homecoming float and seeing all of the players participating and smiling." 
There is truly something wonderful about the team chemistry this year! It is crucial for any sport that a team gets along in order to win games. Being able to score a game winning goal and have all your teammates celebrate around you is a wonderful feeling. Mr. Yeh sure does enjoy watching it! The next game is Tuesday the 1st of October at Woodland Park. Varsity plays at 6:00PM and JV plays at 4:00PM, make sure to wish our boys luck!