Another Year, Another Song
Show Choir is ready and excited to perform on Tuesday!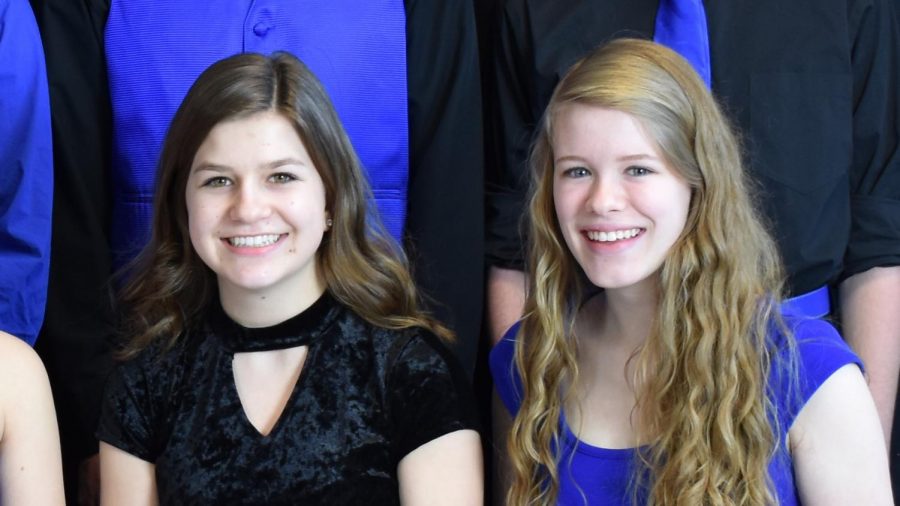 A fresh start to the school year means a whole new set of faces in show choir! The group is off to a great start with their songs and they are about to start on the choreography this week. The members have their schedules packed while preparing for the performance on Tuesday, October 8th; with choreography four days out of the week, for hours on end.
  Elizabeth Gumper (11) has been a part of show choir since her Sophomore year and she is excited to continue with her passion this year with all the new members. She explains that "this set it very sassy and fun; it is a lot of telling the audience what [they are] doing, because [they] have songs from a lot of musicals this year." 
Show Choir's state competition is in April, and for each concert prior, they learn two new songs of the choreography, while progressively adding them in. Once December rolls around, it really is like Christmas, and they all get their costumes. At this time, the costume changes are implemented and the overall performance starts to click and truly come together. Gumper's favorite number of the show is a remix of "You Can't Stop the Beat" and "We Got the Beat." She is pumped to perform for the school, and eventually at the state competition later this year.  
All in all, in Show Choir this year, "it seems like there are a lot of good listeners and leaders, and everyone is blending pretty well with personalities," Elizabeth explained. This last summer, the group got together, and they are planning another activity in the near future, in order to "get closer as a class, outside of school." Due to the fact that there are a myriad of new members from the number of seniors who graduated last year, it has taken some time for the group to bond, and work together more efficiently. 
Next Tuesday, the 8th, the first choir performance will take place at Coronado's auditorium, starting at 7pm. Be sure to be there to show your support for our hardworking Cougars in the arts!