SAT and ACT Test Prep Tips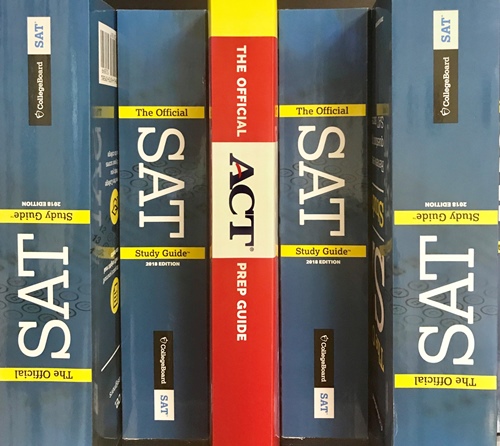 The SAT and ACT are important tests for a high school, although they are slowly being phased out of the college admissions process, many colleges still require one of these tests on their applications. The SAT and ACT can seem intimidating at first but with preparation and the right mindset, it will become just another test in high school. 
One useful thing to do when preparing for the SAT or ACT is to actually look at results. Both the SAT and the ACT make it fairly easy to view all of the questions missed during a test. This can be really helpful in determining your weakest subjects and topics and then work to improve those the most. 
Another really good decision to make is if choosing between focusing on the SAT or the ACT. Ask your counselor or teacher for advice when deciding which test to focus on.
The first step when preparing for the SAT and ACT but especially the ACT is to familiarize yourself with the format of the tests. The PSATs do a good job of introducing students to the format of the SAT, however, the ACT doesn't have the same format. Getting a book of practice ACT and SAT tests is a great way to isolate specific areas of weakness and get used to the format of the ACT and the SAT because they do differ substantially.
There are a lot of things to do that can help prepare for these tests. One of the best free options available to everyone is Khan Academy. The Khan Academy test prep is only for the SAT, however, it uses data from all of your previous PSAT and SAT tests to tailor the material specifically to previous test results. Khan Academy is free and has a ton of variety in terms of help available. 
Tutoring is another option outside of school. There are many options for tutoring available in the community, and again ask your counselor or teachers for advice about which tutor is right for you.
The biggest thing for the SAT and ACT is to take the test, believe in yourself, and don't let nerves get to you. The tests can seem like a big deal, but as long as you work towards preparing for the tests, even a little bit, it can make a huge impact on how well you do. To everyone taking the SAT and ACT this semester and next semester, Good Luck!