Senior Night for Football and Cheer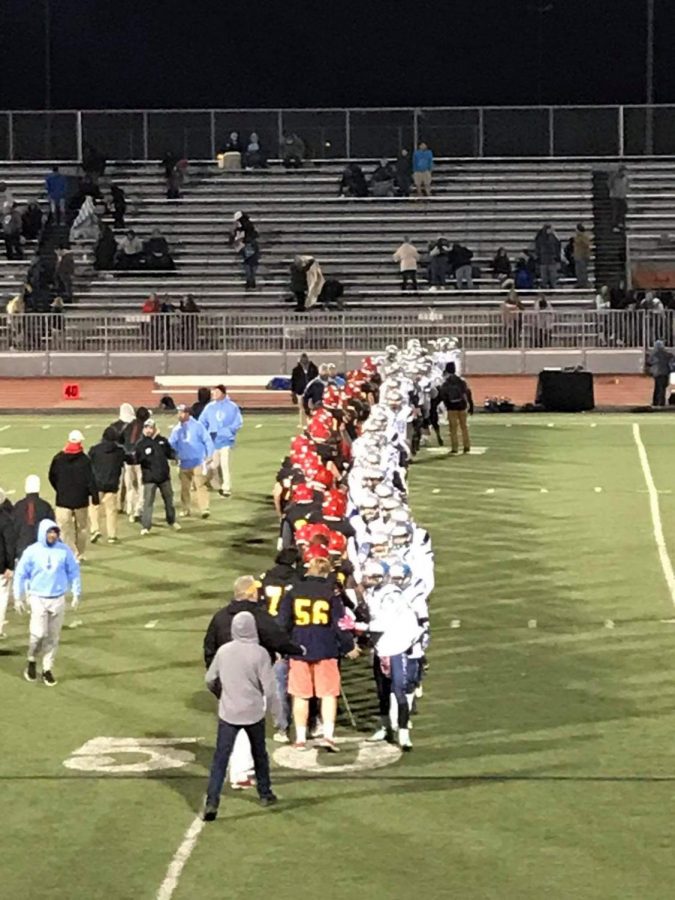 November 8th was not only the last football game of the season, but also marked the last game ever for senior football players and cheerleaders. The game was against Widefield and wrapped up the season with a 35 to 21 win.
For Natalie Rieck, a cheerleader, the night "was bittersweet" because football is her favorite part of cheer season. "[Cheer] has taught [her] how to be respectful," more responsible, and organized. Natalie wants underclassmen to know that "they can do more than they think" and to "work hard the entire time because your end goal might be further than you think."
Angel Flores' last game was "really fun" and his last year of football "brought [him] closer with a lot of guys" and formed a brotherhood. He wants to remind underclassmen to "finish" and "push through."
Another senior football player is John Myers. For John, football provided an activity that "[he was] always looking forward to". He encourages underclassmen to "think of [football] more as an opportunity than a chore."
Jaden Marlow's realized that "[he] is never going to be able to play again" and "[he] really enjoyed [his last game]". Football helped him "connect more with other people" and "be part of Coronado."
Overall, our seniors had a great last game and benefited greatly throughout highschool from cheer and football!