12/4 Coffeehouse!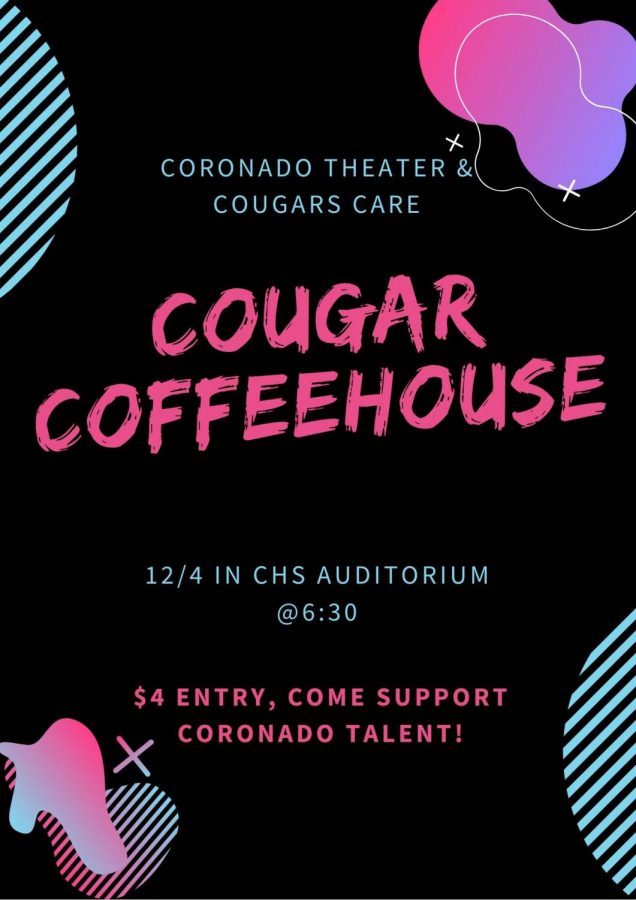 Be sure to mark 12/4 on your calendar, as the Cougar Coffeehouse is coming up!
The talent show will benefit Cougars Care, and the showcase will be comprised of the Advanced Acting students, who will present their competition pieces alongside other Coronado talent.
Tickets will cost $4, and %25 of every ticket will go to Cougars Care! We hope to see you there.