Come Enjoy Some Classic(al) Holiday Tunes!
CHS's Orchestra is ending the semester on the right note with a holiday music concert this Thursday!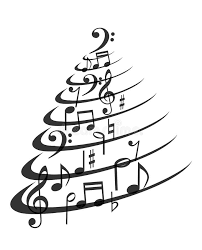 There will be an orchestra concert here at Coronado this week! Doors open at 6:30 pm, and the concert will begin at 7. This will be a holiday concert and all of the orchestras will be participating; it will be a great chance for students to see all the skill levels in Coronado's amazing Orchestra Program, and it will allow students who might be interested in joining that are not yet in high school to see just how much fun it is!
This is a free concert and students can expect to see performances from both the Chamber and Symphonic Orchestras. Come and support all of CHS's wonderful Orchestras. They have all worked very hard to prepare for an amazing holiday performance!
On another exciting note, Pikes Peak Honor Orchestra has released their results and some very talented students made the cut! The results were posted a week ago, but in case anyone missed them:
Piper Colton
Carter Moyer
Caleb Hatch
Robert Norris
Joseph Robinson
Tracy Neppl
Oriana Dunn
Selah Border
Jesse Gangelhoff
Tyler Wright
Brooklyn Cassens
Katherine Davis
Zoe Hutcherson
Tecara Moyer
The orchestra will be busy in these next couple of weeks and for the rest of the year, so make sure to watch for announcements. That way, all students can go and support them in their future endeavors and watch all of these talented students do amazing things!
Make sure to congratulate all of these skillful players. They have worked very hard, and they will continue to work hard and make CHS proud!