First Wrestling Dual of the Season a Success!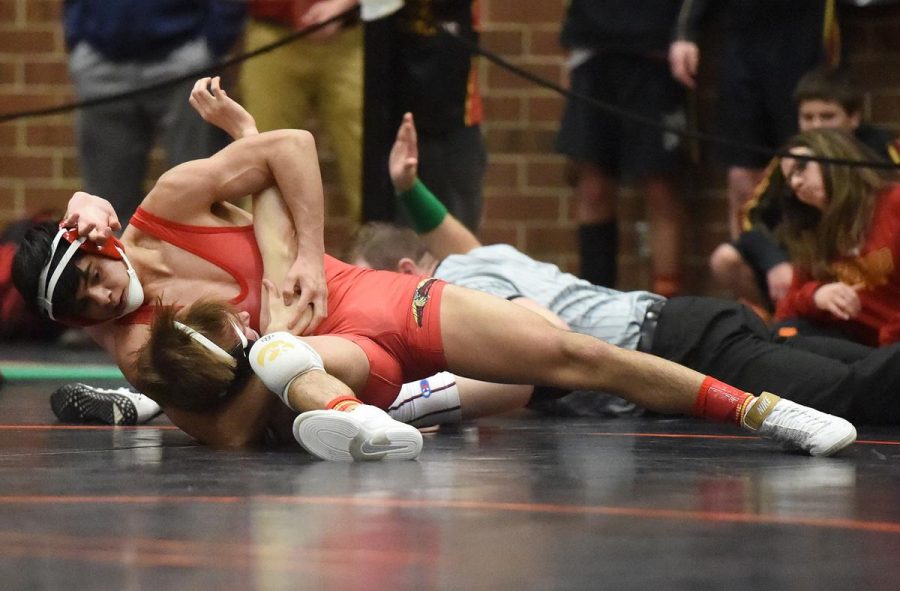 On Wednesday, December 3rd,Coronado's Varsity and JV Wrestling Teams competed in their first dual of the season against Castle View High School. Our team won by a landslide and started the season off with a bang!
Angel Flores, 12, was a COS Metro League Champion during last season and started off this season with a great win, which "feels good" and "makes [him] feel like [he is] ready for [anyone] else [he has] to wrestle. At the dual, "the team looked good" and was "hyping each other" up like a family. Angel sees himself taking top five at state and having a great senior season!
Edward Hidalgo,11, said at Wednesday's duel "the team looked really good" and "everyone was getting on the right track." For him, starting the season off with a win was a great momentum starter and he predicts "future state champs on the team."
Our wrestlers predict an amazing and very successful 2019-2020 season and it's one you will not want to miss!
The Varsity Colorado Christmas Tournament is December 20-21 at UNC Greeley at 1:00 P.M. on Friday and 8:00 A.M. on Saturday. The next home dual is Wednesday, February 5th, in the main gym against Fountain-Fort Carson with JV at 6:00 P.M. and varsity at 7:00 P.M. Make sure to stop by these events to support your cougars and watch some great Coronado wrestling!