It's Hockey Time!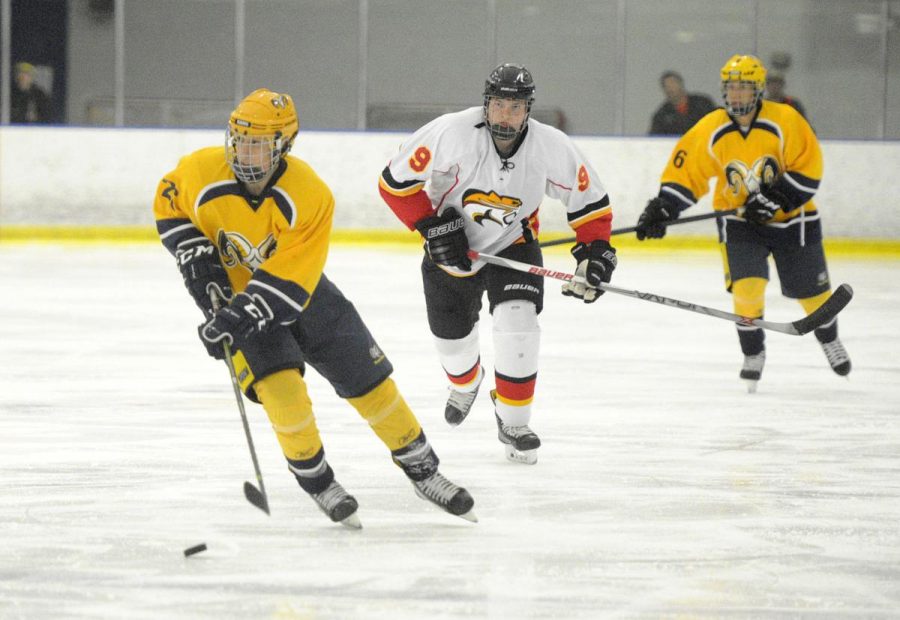 Hockey season is in full swing and our players are tearing it up so far! They had their first game of the season against Air Academy on December 6th and fought hard, but sadly lost with a close score of two to one.
Last season, the hockey team went 4-12-3 and was ranked fourth in Apex Ice Hockey Standings.
Chase Lambert, 12, predicts that this season will go well due to the "good potential" on the team and how well the players "come together like a family on and off the ice." The team's goal is to make it to playoffs and "take [the season] game by game and get the win out of those games." Students should come watch and support hockey and see the team "lay some big hits" and enjoy "a fun game to watch."
Cole Brooker,12, is excited for this season and sees the team "[doing] pretty well this year" and "[hopes] the team makes it to state this year." For him, hockey "[has] been a fun experience," especially "getting to know all the players."
The next varsity home hockey game is on Friday, December 20th, at 3:15 P.M. against Doherty at Sertich Ice Arena. Be there to support your cougars and watch an exciting game of hockey!