Get the Ball (En)rolling, Cougars!
Registration time is near, and the concurrent enrollment registration window is too!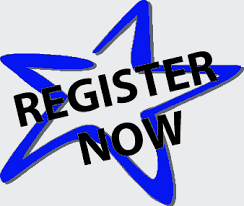 Coronado often provides their students with numerous opportunities to take advantage of. One of these opportunities is the ability to take a few concurrent enrollment classes throughout the school year. Some people may already know what concurrent enrollment classes are, and they are hopefully aware of just how great of an opportunity these classes are.
Those who are not familiar with these types of classes may be a little confused as to what that means at this point. Concurrent enrollment classes are classes that are taken through two different schools. In this instance, these classes are taken through Coronado and a local college. They also allow students to both gain high school and college credits if they are taken. They allow high school students to get a realistic glimpse of what college will be like once they get there.
The concurrent enrollment program will begin in the next year and will allow students to take a few different classes that are offered at PPCC or UCCS. The classes a student decides to take are often related to what kind of degree they want to pursue. Deciding whether or not to take a course like this can be a difficult decision; it should be one that students do not treat lightly because their decision will play a significant part in their future.
Before any interested students start making their decisions, they should make sure they know all of the stipulations that must be considered:
The classes chosen must be classes that cannot be taken here at Coronado. The point of this opportunity is to give students the chance to take some courses CHS does not offer.
The selected classes must be on the guaranteed transfer list so that students can get both types of credit. Not doing so means missing out on the full extent of the glorious opportunity this program provides.
Students MUST talk to their counselors about all of this information. They will make sure that this decision is going to be beneficial for the student that is interested, and they will make sure their desired classes are registered for properly. Trying to do so independently may result in numerous errors that the counselors can prevent, so make sure to talk to them! Their job is to help students with things like this
 These must be registered for with all of the other classes for the 2020-2021 school year. The registration period is February 10th through March 6th, so make sure to talk to the counselors as soon as possible and be ready to register for all of next year's classes.
When selecting these courses, they must align with a student's ICAP. Coronado requires students to obtain certain amounts of credits that fit into specific categories in order to graduate. If a class will not help a student to graduate or does not fit into their ICAP, it may not be worth taking.
 Students must register by April 9th for the Fall Semester of 2020
Students who want to be in this program for multiple semesters must register every semester. Further dates will be announced, but making sure to know those dates will allow students to register semester by semester and stay in the program more easily.
This program will be beneficial for some but not for others. Talk to the counselors and make sure they help with the decision making. All of CHS has faith that all students will have a great 2020-2021 school year no matter what they decide to register for. Good luck, Cougars!