Cougars Sadie Hawkins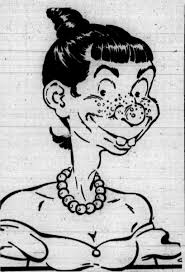 The Sadie Hawkins dance is coming up Cougars! The dance is on February 15th; from 7pm to 10pm. The Sadie Hawkins dance originates from an early 30s cartoon by Al Capp called Li'l Abner.It's a dance where the gals ask the guys. The theme being a semi formal multi decades. Tickets to able to be purchased from the business office and are to be sold a $10 a person. Hope to see you there Cougars!
Update:The Dance is cancelled.