Seniors: An Important Deadline is Near!
Make sure to submit those institutional scholarships before time runs out!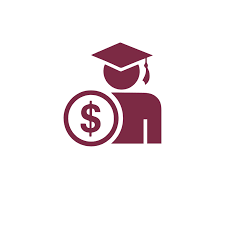 Seniors who have applied to colleges this year know that they cost quite a bit to attend. Many students who are planning to continue furthering their education may find that they need financial help when it comes to paying for further schooling. They may have already applied for some scholarships and completed the FAFSA but may be missing a super helpful and beneficial way of getting the financial help they need.
Most schools have what are known as institutional scholarships. These are scholarships meant to be used to pay for the classes taken at a specific school. Like normal scholarships, there are qualifications that must be met. They also sometimes require general applications, transcripts, resumes, essays, and short responses. They are just as much work as a typical scholarship, and they definitely take some time to complete.
That being said, the institutional application submission deadline for many schools is March 1st. That may be only a week away, but there is definitely still time to get a few done if interested. Checking the school portal that gets sent to an applicant after applying is the best place to start, but different schools have different ways of applying for their scholarships.
They can definitely be difficult to find, but students who are attending a college in Colorado may have a way of making the search easier. Linked below is a pdf of all the ways to find the institutional scholarships at Colorado schools using various sites. It is from 2016 and a few of them may not work anymore, but looking through it might be a great place to start.
For those going out of state, checking a school's portal might still be helpful and contacting the right people can help with navigating these sites as well.
Talk to the counselors, email the admissions offices, do whatever it takes to get those institutional scholarships done soon. They may seem painful now, but they will make a huge difference in the long run.
Institutional Scholarship Finding Help: http://eghs.egtc.net/wp-content/uploads/2015/02/Institutional-Scholarship-Handout-2016-Updated.pdf