Pennies For Patients is Back!
Help kick off this year's Pennies For Patients Fundraiser right!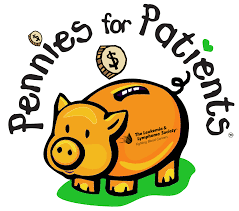 Students may have noticed that Pennies For Patients announcements have been popping up on Instagram and on other forms of social media this weekend in preparation for the days following the four day weekend. There are some pretty exciting events coming up in these next three days; if anyone missed the announcements, consider this a convenient way of catching up.
On March 13th, there will be a Dodgeball Tournament to help raise money for Pennies for Patients. Students should contact Ali Kazemi if they are interested in participating; each team must consist of 5-8 people and must pay $10 to participate. All schools are invited, welcome, and encouraged to participate in this fundraiser. If playing dodgeball is not exciting, then come and watch the tournament instead. To watch, students simply have to make a donation. It can be any amount of money, but everyone who wants to watch has to make a monetary donation to do so.
On top of that, there are three spirit days lined up for the rest of this week. Here are those spirit days:
Wednesday- Neon Day
Thursday- USA Day
Friday- MADD Red and Gold Day
This fundraiser can be very successful if everyone shows some support, and the upcoming events associated with Pennies For Patients will make doing so easy. Dress up, go to the tournament, donate some money, and enjoy the rest of the week, Cougars!