March 17th Will Always Shamrock!
It is not too late to make today great!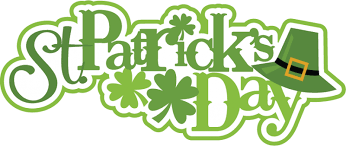 Many people may feel upset today because St. Patrick's Day has to be celebrated a little differently this year, but that does not mean it has to be boring! There are plenty of cool ways to celebrate today at home and maybe even start some new traditions. This is a time to try new things and there are many ways to do it:
1. Put on some ambient music. There are a variety of Irish music playlists and stations on apps like Spotify, Pandora, and IHeartRadio. Find a nice one, pop in some earbuds, turn up the speakers, and really get in the March 17th mood!
2. Cook a recipe straight from Ireland. It might be really hard to get the traditional cabbage and corned beef, so try something new and different! There are plenty of recipes out there that can be made without a trip to the store, so type in any ingredients from the pantry and see what comes up on Google!
3. Wear something green today! Everyone owns at least a green hair tie or socks with green on them, and today is the perfect day to break out all of the green clothing sitting in the back of the closet. It will make the day much more enjoyable, and it is a super simple way to feel festive!
4. Watch a family movie! If there is nothing better to do, have a family movie night! Get some snacks, pick a movie for everyone to enjoy, and relax.
5. Have a game night! Everyone has games in the house, so game night is a fantastic option. It can be a video game or board game, but any game can be fun if played as a family.
St. Patrick's Day does not have to be a bummer just because it is not traditional. Try some new things, spend some quality family time, and have a wonderful March 17th no matter what happens.