Spring Sports Preview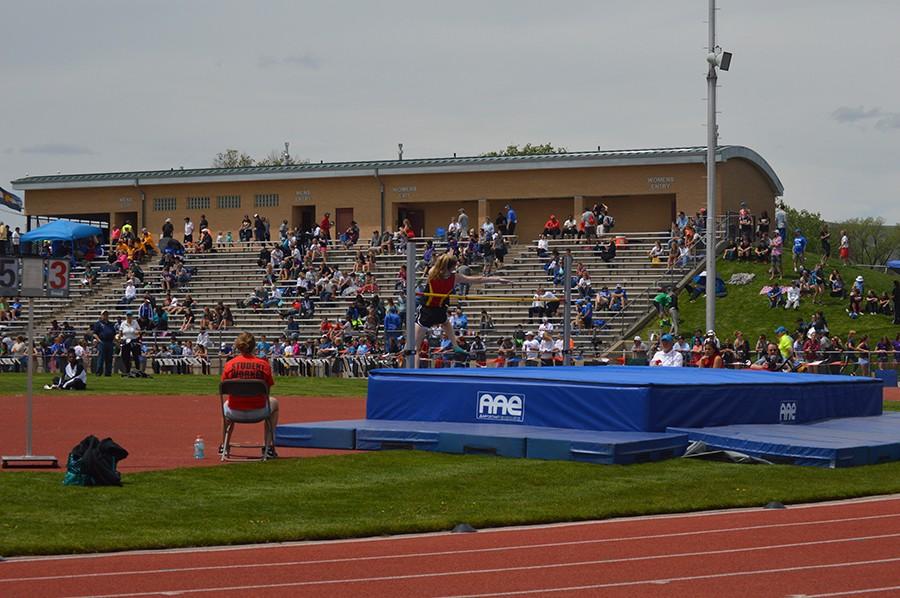 Baseball
Recovering from the graduation of seniors Emilio Martinez, Craig Trujillo, Liam Aubrey, and Troy Medina, Coronado baseball seeks to improve on last year's 7-11 record in the 2015-2016 season. Key players include junior Alex Bumpus, with five stolen bases, a 0.429 batting average, and 22 runs, the most of anytone on the team, on the 2014-2015 season, junior Patrick Skur, with six stolen bases, a 0.328 batting average, and 13 runs last season, senior Luke Zahlmann with a 0.294 batting average, a 0.984 fielding percentage, and twelve struck-out batters on the 2014-2015 season, and senior Patrick Tabrum with 0.386 batting average, 11 runs, and one stolen base last season. The baseball season opener is set for March 10 at Canon City at 4, the first home game will occur against Pueblo East on March 15 at also at 4.
Women's Golf
Women's golf enters the 2015-2016 season largely carried by senior Allie Garcia  and sophomore Madison Eurich. Both athletes competed in last year's Colorado State 5A Golf Tournament. Garcia, a Columbia College volleyball commit tied for 64th, while Eurich took 74th with a score of +25.Coach and Coronado English teacher Kelly Hodge said, "Two state qualifiers [are] returning…Madi Eurich and Allie Garcia. As a team, the girls are showing great promise with Kelly Weil and Brooke Cambridge to step up this year! We should be in contention in all matches this season." The Cougars' first tournament is set for March 31 at 9 A.M. at Cheyenne Shadows against Fountain Fort Carson. Coronado's home meet, the Cougar Classic, will occur at Kissing Camels on April 13 at 11 A.M.
Women's Soccer
Women's soccer enters the 2015-2016 season with high hopes, seeking to improve on last year's  2-12-1 finish. The Cougars are lead by  Coach Ury and a trifecta of talented seniors, Alli Hill, Kaylee Uebel, and Izzy Fogel. Alli Hill, a Sheridan College soccer commit, finished the 2014-2015 season with 3 goals and 33 saves as goalie. Uebel, an Adams State soccer commit, concluded last season with 2 assists, while Izzy Fogel finished last year with 2 goals. Another likely impactful senior is transfer and two-spring-sport athlete, Emily Ambuul. The women's soccer season opener is set for  for March 16 against  Fort Collins at Littleton Public Schools Stadium at 5:15 PM, while their first home game will occur on March 29 at 5 P.M. against Lewis Palmer at Garry Berry Stadium.
Boys Swim and Dive
After taking 13th in the Colorado Boys Swim State Championship and winning the Colorado Springs Metro League title with a 6-1 record, 2015-2016 Coronado boys swim boasts a strong team lead by seniors Will Chaney and Ben Topper. Chaney, a four-year letter winner, holds 31 first, 13 second, and 8 third-place career finishes and held Coronado's fastest times for the 50 Meter Freestyle and 100 Meter Breaststroke during the 2014-2015 season. Ben Topper held the 2014-2015 Cougars' fastest times in the 100 Freestyle, 100 Backstroke, 200 Freestyle, 200 Individual Medley, and the 500 Freestyle, and boasts 32 first-place, 9 second-place, and 5 third-place career finishes. The Cougars open the season at the Dick Rush Memorial Swim-Dive Invite in Thornton on March 19 at 8:30 A.M and swim in their first home meet on April 8 vs. Lewis-Palmer at 4 P.M.
Women's Tennis
Coronado women's tennis finished the 2014-2015 season 4-5 and with one state qualifier, senior and captain Sydney Walker, #3 singles, who finished the season 9-2. Other important players include sophomore Bethany Heitland, holder of the 2014-2015 #1 singles position, who finished last season 4-6. Coronado's doubles teams are lead by #1 doubles partners Kara Perry, 12, and Sydney Walker, 12, who finished the 2014-2015 season 4-6. Also likely to make a sizable impact is sophomore transfer from Cheyenne Mountain, Savannah Leifer. Women's tennis opens the season on March 10 against Air Academy at Air Academy. The Cougars' first home match is set for almost a month later, on April 4 at home against Falcon.
Boys and Girls Track
Lead by high jumpers Jaydon Lewis, 11, and Celia Smith, 11, shot-putters Charles Broomfield, 10, and Rachele Smith, 12, and runners Madison Brown, 12, and Emily Ambuul, 12, Coronado men's and women's track and field is optimistic for the 2015-2016 season. Numbering 95 runners, jumpers, and throwers, the team is eager to view the performances of Coronado's state-qualifying jumpers and throwers, as well as West Virginian transfer Ambuul, who placed second in the 200 meter dash at the West Virginia State Track Meet in the 2014-2015 season. Coach Stoughton said, "With girls from both the 5th in state volleyball and the 5th in state XC team, we have a lot of great competitors on the team. We are finding leadership from all corners and, with so many newcomers, talent from all corners". Cougar running with begin the season at Gerry Berry Stadium on March 12 for the Pike's Peak Invitational.