Sadie Hawkins Revamped: Dancing Through the Decades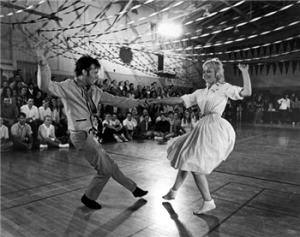 Girls, do you want the chance to ask the boys to a dance for a change? Well you're in luck! Our first Sadie's dance in five years is coming up! For those of you wondering what exactly the Sadie Hawkins Dance is, it is the reverse of most formals, the girls ask the boys to the dance. Sadie Hawkins dances usually have a less formal theme, for this upcoming Sadie's the theme is "Dancing Through the Decades", come dressed in any decade you like, ready to dance! 
The dance will be held in the big gym at 8:00 pm on Saturday, February 11. The tickets cost just $10.
There is also a spirit week starting on February 6th:
Monday the 6th: 50's Greasers and Pink Ladies
Tuesday the 7th: 60's and 70's Hippies and Disco
Wednesday the 8th: 80's Neon
Thursday the 9th: 90's Grunge
Friday the 10th: MADD Red and Gold Day
Student Council is hopeful that this dance will become a tradition again. Junior Representative, Clara Thompson spoke a bit about the dance, confirming that Sadie Hawkins will now be an annual event. Coronado's last Sadie Hawkins dance was 5 years ago in 2012 and was themed "Snowball". However there was a low turnout a few years back, Clara aims to change that with "a lot more advertising" in hopes it will bring our "community closer and build school spirit."