Are You Young? Are You a Champion? Win Amazing Travel Opportunities!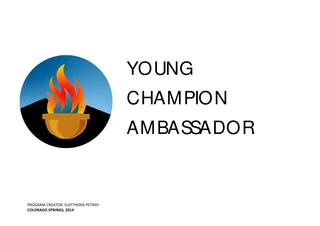 Hang on for a minute...we're trying to find some more stories you might like.
Listen up undergrads. That's 9th, 10th and 11th grade students. Travel to Greece, Japan or the Olympic Games. Enter the Young Champion Ambassador's online contest. Essays are due October 15. One finalist from Coronado will be selected to participate. You'll be exposed to public speaking, team building, community engagement and event marketing and be an ambassador to our sister city in Olympia, Greece. See Ms. Petersilie for information.