Men's and Women's Basketball Rosters Finalized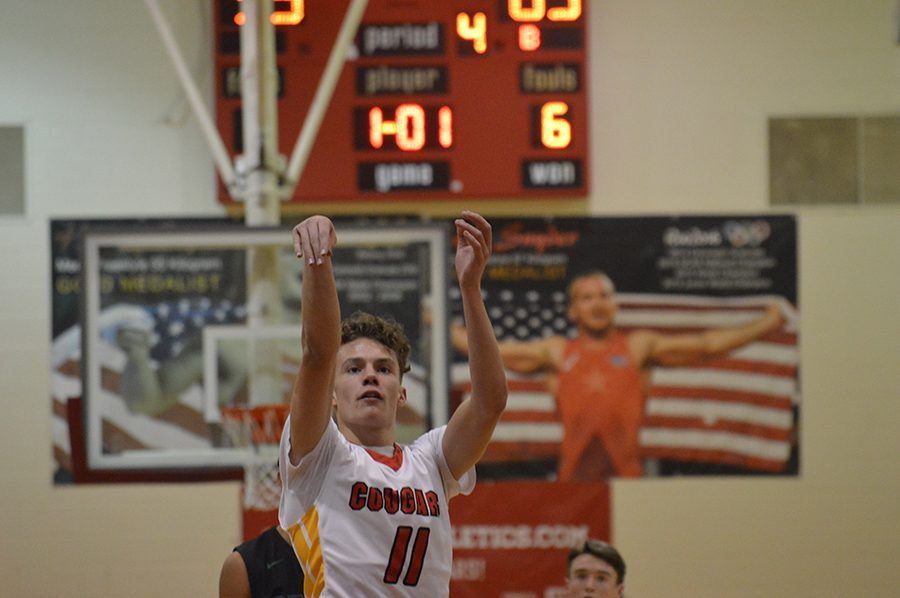 After several days of deliberation, the rosters of Coronado's only "cut" winter sports, men's and women's basketball, are final.
2017-2018 varsity men's basketball, coached by Coronado social studies teacher Dave Thomas, returns half of the 2016 season's 12-man roster. Captained by senior Jareth Morey, the team includes Morey, Ladarius Mays, 10, Brycen Scheer, 10, Zachary Pasquarello, 11, Kaddin Standley, 12, Bryce Mckee, 11, Justin Dwinell, 12, Ashton Rogers, 12, Will Bobrik, 11, and Jewelian Velasquez, 11.
Headed in the 2017-2018 season by first-year head coach Brian Earls, Coronado women's basketball boasts 12 varsity players for the season's effort. Notably, the team carries a highly unusual three freshmen on varsity, carrying as many freshmen as seniors. The team includes Fatinah Muhammed, 9, Abriana Burr, 12, Marisol Estrada, 11, Mady Leahy, 10, Hope Earls, 9, Sarah Ford, 10, Amber Manners, 12, Madison Eurich, 12, Sanaya Jones, 9, and Julie Callan, 11.
Women's basketball's 2017-2018 home debut is set for 12/4 @ 7 P.M. v. Sand Creek, with men's basketball debut coming a little more than two weeks later on 12/19 @ 7 P.M. v. Vista Ridge. Best of luck this season to Cougar basketball and all of Coronado's winter sports programs.
Learn more about Coronado's winter sports programs here.