Coronado Cougar Takedown!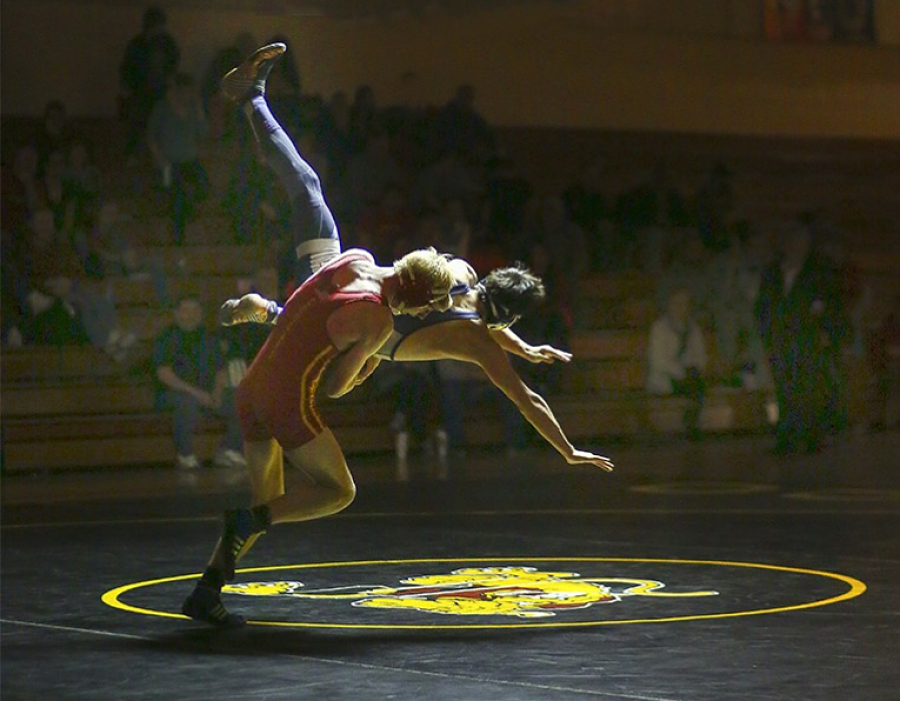 Ben Swanson, Staff Writer
January 16, 2019
The Coronado wrestling team is putting their best foot forward for Coronado High School, as they continue to win match after match throughout their 2018-2019 wrestling season. This past week our wrestlers defeated Doherty High School right here in our own gymnasium, and secured a strong position in the Northern Colorado Christmas tournament as the 13th team out of 87 teams. Way to go Cougars!
Coronado's wrestling team is very strong, both physically and mentally, and continues to only get stronger in the pursuit of glory. Under the coaching of both teacher and head coach Gabe Burak, the wrestlers fight valiantly and push through their struggles to have a great end to their season.
Senior wrestler and team captain Zeke Terrazas speaks on behalf of his team, stating, "Everyone is performing really well for the most part, aside from some sickness and injuries. Coach Burak really drills in the idea of attacking constantly and I feel like the team is beginning to do that more and more, which really helped us to defeat Doherty. We plan on winning the Metro League Tournament and sending most of the team to the State Championships this February. As a senior and a captain, my main goal is just trying to enjoy my last season and have fun with my team".
As Zeke said, the team is approaching their most important meets of the season, and we are all eager to see how the team performs, and to see all of our Cougar athletes compete at the State Championships in Coronado's name.
The Coronado wrestling team truly represents what Coronado stands for as a school; passionate, determined, optimistic, and in a constant pursuit to do the best they can. They cannot do it alone, and need all the support they can get. As the Coronado Wrestling team heads to the Metro League Championships this Friday and Saturday, let's continue to give the wrestlers and coaches all the support and kind words our outstanding wrestling team deserves.