Football Season is Starting Up Again!
The first varsity football game is at Garry Berry at 2:00 P.M. on 9/2.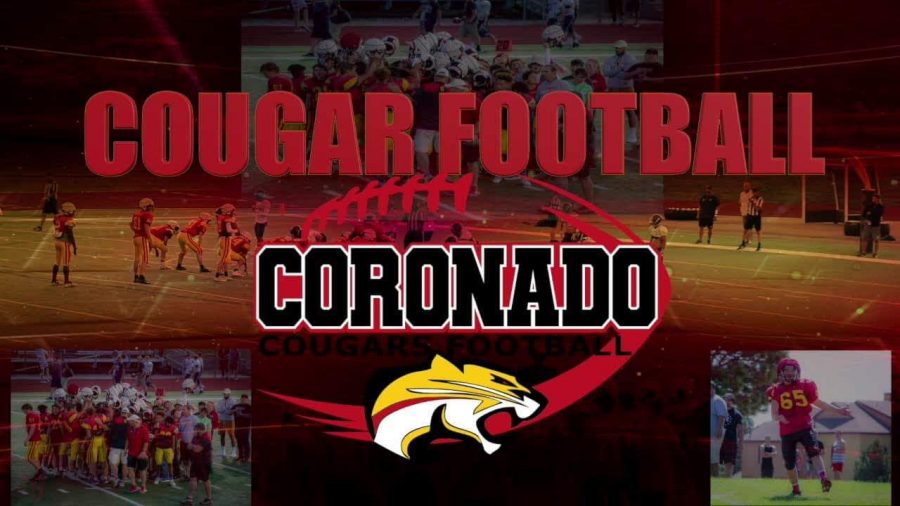 The Coronado football team has been hard at work since the end of May and official season practices just recently started on August 12th. The players, coaches, and managers are all excited for the first varsity game, which takes place on Labor Day, September 2nd, against Cheyenne Mountain. Come show your support at Garry Berry Stadium at 2:00 P.M.
Be sure to stop by the tailgate before the game from 12:30-2:00 P.M.at Garry Berry stadium for games, music, and free food!
 Monday's game is on the Gazette's list of "10 High School Football Games in the Pikes Peak Region to Watch This Season", which means it's a very important and anticipated game you won't want to miss! 
LaDarius Mays, a varsity receiver, notices that "everyone's putting in work" and "getting better everyday". He hopes that the team will "go all out and play hard and come out with the win" at their first game.
Coach Gutowski has been non-stop helping our team prepare for their games and is "most excited to just see the growth from our team, and all the hard work that they have put in and invested through the spring and the summer."
.
Since last season, team attendance has risen significantly which is just another reason our program is on the rise! Coach Edmund feels "excited, enthusiastic about our numbers, they're up from last year" and says that "The kids that are here are focused, I think our defense is going to be stout and I think our offense is going to score a lot of points."
Make sure to be there wearing your red and gold to support Coronado football as they kick off a great season and check out the hype video on hudl! (http://www.hudl.com/v/2BaHUT)