Just Keep Swimming
Women's Swim and Dive is ready to rock this season!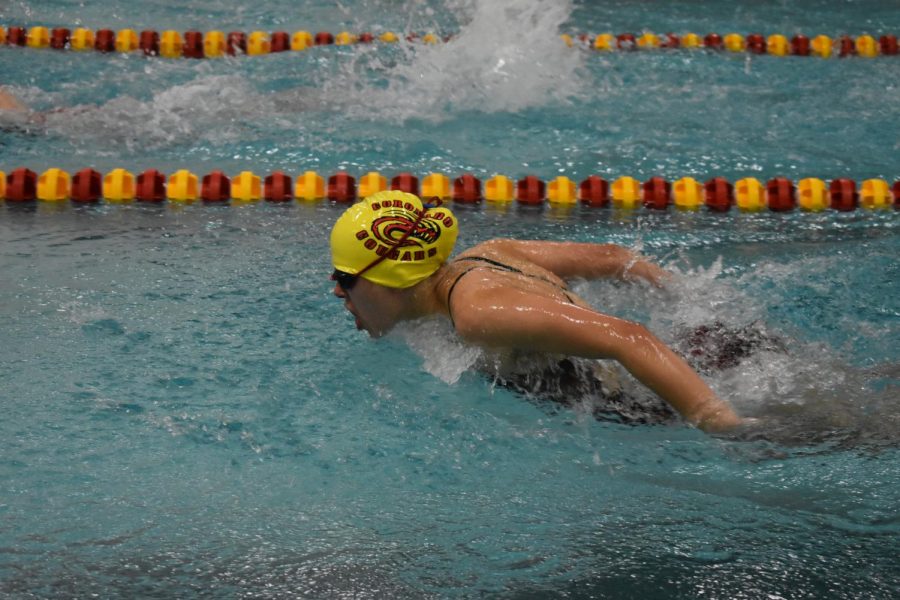 The strong swimmers who walk the halls of Coronado have already started off the season with a splash! Our women's swim and dive team has participated in two meets so far this year, taking the win on the first, and narrowly losing by just three points on their most recent competition against Doherty.
Maycie Rogers, 11, has been swimming competitively in the summer league since she was eight, and has swam for Coronado since her Freshman year. The water is like her third home after the volleyball court, of course, and she explains how she "loves swimming, and [she] loves her team. It is nice to get to know more people outside of other sports, and it is good involvement in the school." Her experience in swimming has gotten her far in the sport, as she performs best in the 100m and 400m, while also racking up a total of 6 first place wins, and 10 second place placements.
This new season has also brought about a new coach for the girls, as Coach Holm is excited and ready to coach Coroando's swim and dive talent. Holms has been Roger's summer coach for the last couple of years, and Maycie is pumped to get to swim for him once again, because of his great work with the team.
Rogers is "ecstatic" for the next home meet against Palmer on Tuesday (12/17) at 4, and hopes, along with the rest of the team, for some Cougar support at the pool next week! Let's keep rooting for a great season for all of Coronado's winter sports this year!