Spring Sports are Here!
… and it is time for all athletes to make the preparations needed for a great season!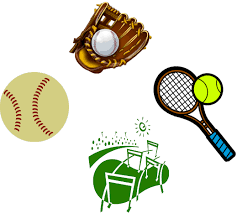 This year's winter sports season was full of major moments and talented athletes, and all of Coronado's teams finished off this season successfully and positively. The support that students had for these teams was through the roof and surely had an impact on the overall success of the season. With the end of this sports season comes the start of the spring season, and the quality of last season makes Coronado's supportive students even more eager to see the spring sports teams be strong and talented as well. They may really want to see exceptional sports teams, but the first order of business is to make sure there are actually teams to play these sports.
Spring sports officially begin on March 2nd with tryouts, and all fees must be paid on time in order to participate. If students have any questions about their specific sport before the start of the season they can contact their coaches. Make sure to visit the athletic office to get any coach
contact information if it is needed. Here are all of the spring sports coaches:
Baseball – Trevor Stewart
Girls Tennis – Tyler Philipsen
Boys and Girls Track – Jeremy Kane
Girls Soccer – Kyle Yeh
Girls Golf – Kelly Hodge
Boys Swim – Nate Holm
Boys Lacrosse – Luke Meyers (Palmer)
Girls Lacrosse – Kelly Hillick (Palmer)
Students should also contact the athletic office for any registration questions as soon as possible.
After all of that has been taken care of, tryouts and practices are next on the list! There are a few dates and locations to be aware of if they pertain to a student's desired sport. Here are those dates:
Women's Soccer Tryouts will be on March 2nd from 3:30 p.m. to 5:30 p.m. on the Holmes Middle School Field. It is also important to note that this team's first scrimmage will be held on in Canon City on March 7th.
The first Track practice will take place on March 2nd at 3:20 p.m.. Meet in Coach Stoughton's Room (408) on this day ready for whatever the weather decides to be like. Boys and Girls will practice together, and this is a no cut sport. If interested, just go for it! There is nothing to lose!
Girls Golf Tryouts will be on March 2nd starting at 3:30 p.m.. They will be held at Kissing Camels Golf Course and students must make sure they are on the entry list to tryout there. Make sure to dress in golf course appropriate clothing and to contact Coach Hodge in Room 218 or at [email protected] with any questions.
More dates will most likely arise in the next couple of days, but athletes who are not sure if they have tryouts or when their first practice date is should contact their coaches or the athletic office.
The final important date for all athletes is the Parent Meeting. It will be held in the auditorium on March 5th. It will begin at 6:00 p.m. and is a great place for parents to be if they have any questions about the upcoming season. At 6:15 p.m. on the same night, parents can stay for meetings with the individual coaches of their child's chosen sport if they choose to do so.
The website for Coronado's athletics will be linked below so that students can see information updates as they arise. There will be information about off season spring and summer sports there soon as well.
Good luck to all athletes playing a spring sport with tryouts and registration. This season is going to be the best yet!
Coronado's Athletic Page:
https://www.d11.org/domain/1098