Mr. DuBois Says Farewell to Coronado
One of Coronado's vice principals, Mr. David DuBois, will become the principal of Russell Middle School for the 2018-2019 school year.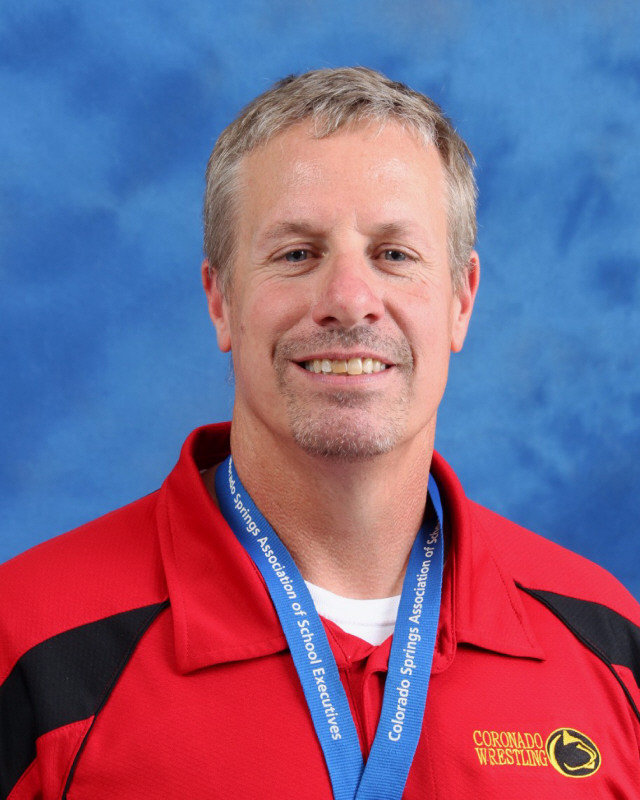 Grace Abernethy, Staff Writer
June 11, 2018
After a four year tenure as vice principal at Coronado, Mr. DuBois is making the move to Russell Middle School next year to take over as principal.
A social studies teacher by trade, Mr. DuBois taught US History, Economics, World History,  Government and AP Government before entering the administrative realm at Coronado. Mr. DuBois began his teaching career in La Cruces, New Mexico's, Mayfield High, where he also coached baseball. After four years there, Mr. DuBois spent the majority of his teaching career at Doherty before transitioning to the administration at Coronado in 2014.
As Mr. DuBois reflects back on his time at Coronado, he feels that the "Coronado has taught [him] much," and will cherish "how special the community is among the staff and students." He concluded, "there is no place like it."
Coronado's principal, Mr. Smith, values Mr. DuBois' consistency and professionality, as well as his "instructional leadership" and "clear thinking [he brings to] his daily work here at Coronado."
Mr. DuBois is transitioning to Russell to finish off his education career as a principal, which has been a goal of his to accomplish for quite a while. He is excited for Russell to be the place that facilitates this move, as he feels a special "energy in the building, students, and staff [that is] extremely positive and welcoming." Although he is switching schools and positions, Mr. DuBois feels that he will thrive in the new atmosphere and can contribute to the school's family and community-focused atmosphere.