Haunting Horror and Treacherous Thrillers; Halloween Book List
Need a book to fit in with the Halloween spirit? We've got you covered!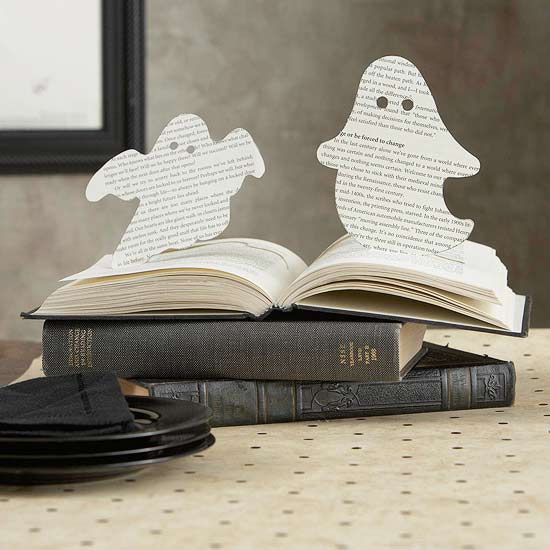 Hang on for a minute...we're trying to find some more stories you might like.
Toil & Trouble: 15 Tales of Women & Witchcraft by Jessica Spotswood and Tess Sharpe

Throughout history, we have been taught to fear women with arcane knowledge, to take them down. This novel compiles 15 stories of the women of the 1800's being embraced for their powers and harnessing them.

The Hellbound Heart by Clive Barker

Frank Cotton has been obsessed with himself and is constantly in the pursuit of sensual exploitation. When he gets his greedy hands on a puzzle box said to be a portal to another dimension dedicated to the Cenobites, members of a religious group dedicated to ultimate sensuality, he is transported to another world. Frank Cotton will soon find out that good can be too good.

The Scarlet Gospels by Clive Barker

The next book in the Hellraiser series. Harry D'Amour, a supernatural investigator is about to face off against his most formidable enemy, the demon Pinhead. The Priest of Hell is the most powerful being Harry has yet to challenge, and the war is only just beginning.

Carrie by Stephen King

Carrie White is constantly being tormented in all areas of her life, but no one knows of her spectacular power, the power of telepathy. When she is pushed too far, what will happen?

The Haunting of Ashburn House by Darcy Coates

The Ashburn house has been the subject of a small town's rumors for more than a century, and when its reclusive owner Edith passes, homeless Adrienne inherits the property, an offer she can't refuse. Adrienne finds out more about the mysterious deaths within the small town and soon realizes that she is not alone on the Ashburn estate.

The Witch's Daughter by Paula Brackston

Bess Hawksmith and her mother are being hunted down for what they are. When Bess' mother is caught, it is up to Bess to find someone to help her stay alive. When she learns new magic to protect her, she accidentally lets loose an ancient, powerful being.

Dead Until Dark by Charlaine Harris

A waitress from a small town in Louisiana has often kept to herself, and for one big reason. Sookie Stackhouse can read anyone's mind. Anyone except Bill, a man with a disability of his own: being undead. Can their relationship last a string of murders and other undead beings looking for Bill?

The October Country by Ray Bradbury

In nineteen chilling stories compacted into one novel, Ray Bradbury encompasses the fundamentals of horror and thriller fantasy.

The Tale of Raw Head and Bloody Bones by Jack Wolfe

In 1751, a young man named Tristan Hart is leaving his home to study medical practices. Obsessed with healing others in one end of his mind, obsessed with harming in the other, Tristan will have to create a new relationship between him, his mind, pain, and madness.

The Thief of Always by Clive Barker

Mr. Hood's Holiday House is a home for every childhood wish, and the ultimate dream for Harvey Swick, a teen bored with his life and swept away by Mr. Hood's wonders. Not stopping to consider the consequences of leaving his old life, Harvey has to find a way to go back.

Kraken by China Mieville

The Natural History museum research center is about to delve into a terrifying discovery, a perfectly preserved giant squid. Once the specimen suddenly disappears, it is up to Billy Harrow to delve into oppressive cults, arcane magic and lethal assassins to get it back. The giant squid may be more than just a biological rarity; it may even be a god.

Sharp Teeth by Toby Barlow

Lycanthropes are a rare and mystical breed that has survived being constantly hunted down by normal humans. A humble dogcatcher is about to test his relationship with his girlfriend, the lonely and newly-found descendant of said rare beings. Her secret, unbeknownst to him, will put them both in serious peril.

A God in the Shed by J-F. Dubeau

Saint-Ferdinand is the most tranquil place, home to farmland and few buildings. Someone from out of town may come to notice something rather unusual- a massive graveyard, too huge for this tiny town, and if that were to happen, they would learn that the town was under the attack of the Saint-Ferdinand Killer, the lawfully intangible murderer that's yet to be found. Once a killer is caught, Inspector Stephen Crowley will learn dark secrets about this elusive town.  

The Shape of Water by Daniel Kraus & Guillermo Del Toro

The year is 1962. A mute janitor named Elisa Esposito is busy living her life, cleaning up the Aerospace Research Center, when she comes across their most sensitive project ever; an amphibious man who is going to be tested on for the Cold War. She and the amphibious man, as you can guess, fall deeply in love, and it is up to them to stand against the powers of influence that stand against them.

The Zombie Survival Guide: Complete Protection from the Living Dead by Max Brooks

An in-depth list of tips and tricks to help you survive the undead, this book covers everything from how zombies behave to how to organize your home for the best defense. This book is the key to living through a potential apocalypse, and having fun doing it!

A Monster Calls by Patrick Ness

The moving story of young Conor, whose life is riddled with complications; a sick mother, scary nightmares, bullies, maintaining friendships, and his encounters with huge, ancient monsters that could kill him at any moment. It's up to Conor to overcome his fears and speak to the monster before it takes him away from his mother forever.

Spare and Found Parts by Sarah Maria Griffin

In a world where everyone is missing a part of themselves, Nell Crane is an outsider. Where everyone is missing an arm and a leg, Nell is missing her heart. Sheltered by her famed scientist father, she has never had to come up with her own ideas. Everyone is supposed to contribute to the rebuilding of society, but she's afraid she may never be able to live up to what her father created. That's when inspiration strikes- Nell wants to make somebody else. She will have to keep her experiments a secret from everyone she knows, or she will be banished for tampering with the dead.

The Ritual by Adam Nevill

Four old friends set out to travel to the Scandinavian wilderness in the spirit of reconnecting with one another. What was to be a simple hike turns into a hellish nightmare. Tired, hungry, and desperately lost, they come across shelter, but not just any shelter- one littered with old artifacts and bones of

some

creature. Someone is sacrificing something to the Pagan gods.  

Small Spaces by Katherine Arden

Eleven-year-old Ollie has suffered an awful loss, and her only help coping is through books. When someone threatens to throw a book into the river, Ollie responds, stealing the book and bolting from the scene. Ollie cannot resist the temptation of the small novel, and reads a horrifying tale of a young girl's barter with "The Smiling Man". Suddenly spooked, she travels to Smoke Hollow to clear her mind, only to find the graves of the people in the book. Ollie has to save herself from impending doom, and paying "the smiling man" his ultimate price.

The String Diaries by Stephen Lloyd Jones

Carrying only the clothes on their back and string-held diaries dating back two centuries, this family is being hunted down. Hannah is about to face her most feared enemy- a powerful being that can shape shift into anyone and anything.

The Witches of Eastwick by John Updike

A small Rhode Island town has been standing tall since the beginning of the Vietnam war. Now that it's almost over, everyone can almost relax. Except for Sukie, Alexandra and Jane, three divorced women with all-new access to all things magical. Their newly found coven will have to keep secret, otherwise the town of Eastwick will certainly be their doom.

Ghost Story by Peter Straub

This bestseller entails the story of four men trying to wipe away their terrible past-quite literally get away with murder. These four scoundrels will find out they are far from being unpunished,

Annihilation by Jeff VanderMeer

The first entry in the Southern Reach Trilogy, Annihilation covers the gratuitous expeditions to uncover Area X, an Eden-like area. There is only one problem; everyone who has ever stepped foot in Area X has tragically died. The twelfth expedition is set to be the final, as they are to map the area, record observations, and get out of dodge. When the group finds a terrifying anomaly, they will sacrifice everything, even each other, to survive.

Malleus Maleficarum by Heinrich Kramer and Jacob Sprenger

A historical insight to how citizens from way back when would punish those perceived to be witches. Commonly known as "The Witch Hammer", this book uncovers the laws, regulations, and complete superstition of the fifteenth century through a 1928 translation.  

Anya's Ghost by Vera Brosgol- This graphic novel follows the life of Anya, a lonely girl with rather bad luck. When she falls down a well, she doesn't expect to find a new friend, considering this one has been dead for more than a century. Anya's phantasmal new friend will lead her down a new road- for better or worse.
These stupendous works have stood the passing of time as classics, and newer releases are making a new statement on the face of horror and thriller novels every day. If you want to have the coolest literary experience during this spooky season, let these authors whisk you away into the thrilling worlds they've created!