Be a Scholar, Get Five Hundred Dollars!
This scholarship opportunity will have the Class of 2019 saying PT-Yay!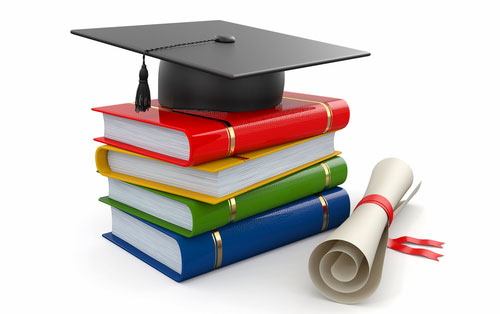 Hang on for a minute...we're trying to find some more stories you might like.
CHS seniors with parents who are involved in the PTA have the potential to earn an undergraduate scholarship worth $500. The scholarship is available for one graduating student of any gender.
In order to gain the chance to obtain this scholarship, students must adhere to the guidelines provided by the PTA. Students must fit these guidelines and fill out an application.
The guidelines are as follows:
Students must be seniors graduating this year.

The applicant's parent or guardian needs to register and pay as a Coronado High School PTA member by the fifth of January.

Any student who plans on applying for the scholarship must have plans to attend a college, technical institute, or university full time and must start their attendance in the fall.

The applicant must have done some form of community service in the past two years.
Deb Van Caster, a member of Coronado High School's PTA, sees this scholarship opportunity as highly beneficial; she believes that it is definitely worth applying for. "This is a $500 scholarship for a student to use as needed to further his or her education.  It is not based on financial need, but rather it is based on his or her community service performance, as well as the whole-student performance both academically and non-academically," Van Caster explained. The recipient selection depends on skills such as academic performance and community service activity. It is a scholarship that will be given to a student for their production of effort and not just given out to those in need of financial help. It is beneficial because it demonstrates to the recipient that they have worked for this scholarship as well as provides them with financial help so that they may continue to work diligently.
For those who wish to apply for this scholarship, there exist guidelines for that as well. The applicant paperwork, which reigns as the most basic information required to achieve completion, is provided below for ease of access. The application must be submitted by March 22, 2019; it requires a 500-word essay on the community service the students have completed in the two year guideline. The applicant must include their reasoning for choosing to do community service for their selected organization within this essay; they must state what that organization means to them personally and indicate how their community service impacted them. The application also calls for a one page resume stating a mixture of academic and non-academic achievements. The resume must include extracurricular activities, work experience, community service, academic awards, and special recognitions that the applicant has done or achieved while in high school. A copy of the recipient's acceptance letter must be sent to their school of choice by September 1st, 2019. All of this can be submitted using the email address provided at the end of the article.
The PTA has been involved in the lives of many Coronado students, but they have played a massive part in the 2019 graduating class. "The PTA has been helping the graduating class since they were kindergarteners.  Many studies show that parental involvement in kids' lives make a significant and meaningful impact to their success as future citizens.  We have strived to empower and enable these young men and women for the last 13 years, and we hope they continue to soar to their full potential," Van Caster stated.
The PTA continues to be responsible for helping out at many school events and for constantly improving Coronado. Any time a student hands or receives their coat back after homecoming, wins an award in the Reflections contest, or fills a water bottle using the fill station on the top floor of the main building, they have the PTA to thank.
The selection of the scholarship recipient will be made by a panel of three non-PTA members, and said recipient will be announced at the Coronado High School Senior Academic Achievement Awards Ceremony that takes place in May.
If students have any questions regarding this scholarship, they can contact Deb Van Caster using the information provided below. Good luck with applying to this and many other scholarships, seniors!
To submit an application: coronadoptascholarsh[email protected]
Where to find basic applicant paperwork: https://www.d11.org/cms/lib/CO02201641/Centricity/Domain/33/2018%20DEC-JAN%20ver.%202.pdf
Deb Van Caster: [email protected]