Demi Lovato Opens Up So We Can Too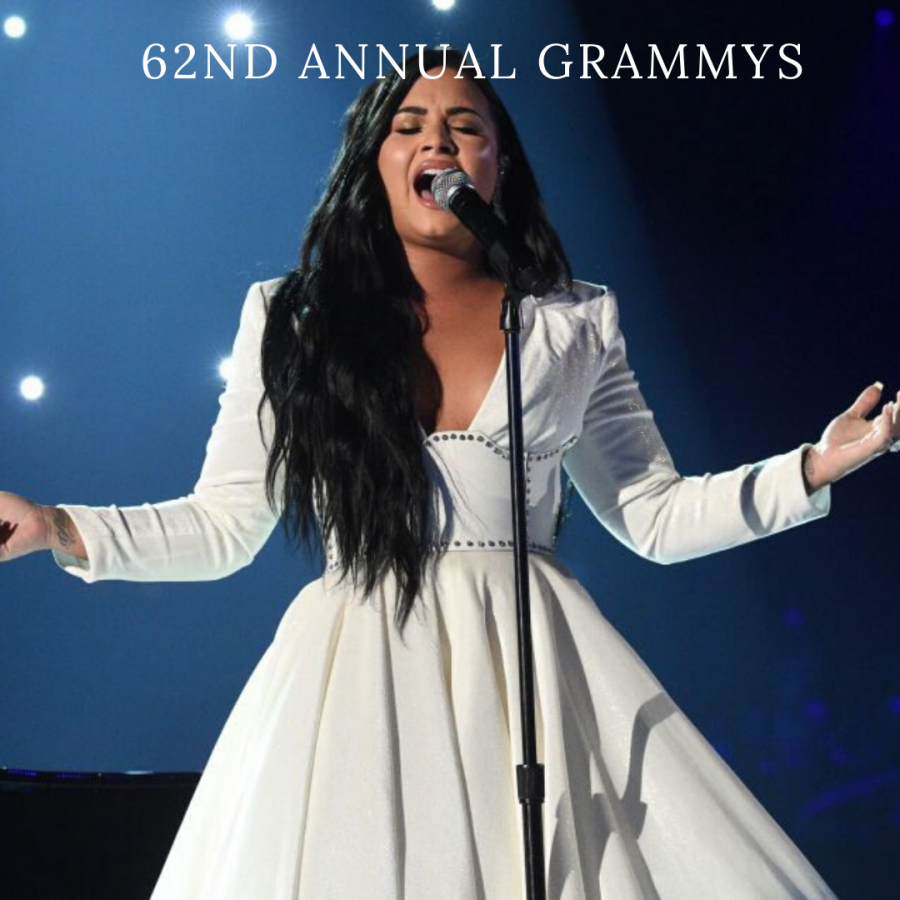 On Sunday night, Jan 26, 2020, The Grammys award show took the stage at LA's Staple's Center.  An emotional night already, as the Staples' Center is the home to the LA Lakers and earlier in the day, Kobe Bryant and his 13-year-old daughter died in a helicopter crash, the awards show spent a good deal of time on the topic of depression.
The big winner of the night was Billie Eilish, who won a gratuitous amount of awards for her songs, never expected to win for an album about dealing with depression.
The real emotional peak of the evening, however, was the first performance by Demi Lovato since her hospitalization in 2018.  The former Disney star has famously and publicly dealt with depression and addiction for years.  Her song, "Anyone" was a literal cry for help that she wrote days before almost dying from a drug overdose.
The audience was visibly moved by Lovato's heartfelt appeal for someone to listen to hear, but not as much as Lovato herself.  The singer started the song, and was visibly distraught, starting her performance over, ravingly cheered on by the audience. She belted out her piece, and let her emotions reign true through her performance.
Lovato's sharing of this song shined another light on the running-out-of-dark-places-to-hide disease of depression.  People are learning that sharing experiences with depression, opening up about feelings and reveling harrowing bouts with death are not signs of weakness, but rather signs of steps moving forward to mental health.
The night was marked by a series of harsh realities, but realities that needed to be spoken about. The award show took a very mature turn that night and may have even helped people who are suffering from similar events in their own lives.  Artistic expression is, more or less depending on who you are, a good way to communicate how you feel not only with yourself but with others around you.
Mr.Wermers, one of Coronado's counselors, believes that the performance was an important step toward the conversation of mental health.
"It sounds like, overall, she was lonely. She tried to use different outlets, her music, her imagination, but in the end, it seems that she turned to alcohol and other nullifying things. Those types of things are used to withdrawal from the sensations of life normally. She wanted more deep and intimate relationships, but she wasn't able to find them, or she didn't know how to find them."
"There's a certain sense of lacking confidence and pressure that comes across in the lyrics, a strong sense of 'there's something wrong here, and I'm not sure what to do about it'. I think that, overall, is loneliness again. She's really reaching out for help and struggling, that despair of 'why am I struggling with this?' 'Is there anyone that can help me, or am I too broken to make it through this?', that's the type of idea that's coming across."
In the long run, the Grammys are a means of television to put celebrities in a bigger, annual spotlight, and it's understandable to think that, at some point or another, it can get to somebody's head, and sooner or later tear somebody down.
"The Grammys can give voice to a lot of people that might be feeling the same way and don't know how to express that. It's hard, especially through the means of song, it's definitely something that can bring out those melancholy feelings, and really drive home the human experience. I think it brings light to those issues, it's empowering, and can give listeners a sense of familiarity."
"There's something real about the darkness and loneliness that some people got to experience. We can often times mask that with blind optimism, and this thought that everything is supposed to be perfect and wonderful. That reality is important. The night really spoke to the fact that we're all human and we go through these struggles regardless of income, or social status."
The night held a somber note, but the openness that the performers shared has the possibility to connect to others who might be going through the same situations and also need an outlet.
"If you're the one struggling, one of the best things to keep in mind is if you're not seeing someone professional, you can find support in your friends, but clear boundaries are extremely important. We all have layers, and the deeper you get into a friendship, you have to gauge those based on where that friendship lies. Peel back those layers, and you'll break some of those barriers."
Know that you are not alone in what you're going through. There is hope. There are professionals that are willing and ready to help you get through what's happening to you. If you're going through a rough patch, and you've needed a push to go and talk to someone, here it is. Make an appointment with your counselor today.