Stranger Things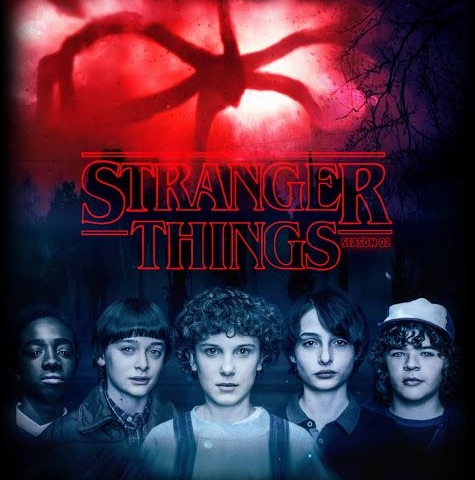 Hang on for a minute...we're trying to find some more stories you might like.
Most people know about the Netflix original series Stranger Things about some young teens, a  strange girl by the name of Eleven, and some creepy monsters called Demogorgons all in the fictional town Hawkins Indiana in the 1980's. The show currently has two seasons. Season one came out July 15, 2016 and season two came out October 27, 2017. The cast has revealed that there will be a season three, and it's said to come out the summer of 2019!
Although we don't know much about season three yet, there's a lot of questions and theories about it that are based off of what happened in seasons 1 and 2 and what fans think/know will happen in season 3. These theories may contain spoilers!
Mike is getting killed off of the show. Fans claim that an important character is getting killed off the show. Many people think that it will be Finn Wolfhard, who plays the character Mike Wheeler, due to his band and the filming of the IT movie sequel. We hope it's not Mike, as he is one of the main characters in the show.
Kali will be back. In season 2 chapter 7, Eleven finds out she has a "sister." She steals some money from her aunt, and takes a bus all the way to a rural city and finds her "sister's" gang. Like El, Kali has powers. She can make people see visual hallucinations. Kali was also experimented on in Hawkins Lab. So it's obvious that the girls are meant to be together. But…why? Kali and her friends caused trouble and they dragged El along with them. Kali wanted Eleven to join her gang but, El decided that she wanted to go home to help her friends. Kali then says "We are meant to be together. There's nothing back there for you. You cannot save them Jane". Eleven replies with "No, but I can save them". The Duffer brothers revealed that Kali (008) will be back in season 3 to continue the story-line.
Will Byers and the shadow monster. Will spent most of season one trapped in the upside down. When he finally got rescued, he coughed up slugs and kept getting visions from the upside down. He told his mother about these visions and she took him to the hospital. The doctor said that not only is Will connected to the upside down, he is infected by it. The multiple seizures he has been having are the shadow monster preparing him for something even more evil.
Eleven and the gate. Everyone who watches the show knows the quiet, mysterious, Eggo loving girl, Eleven, also known as Jane Ives. We all know about her telekinetic powers. Both her and her mother were born with them. When she goes into a sensory deprivation tank, Eleven can see into other dimensions. Eleven sees a creature living in the upside down and makes contact with it. In order to make contact with the creature, she had to open a gate in Hawkins Lab and the upside down. This gives the creature (demogorgon) access to the upside down dimension.
Brenner is still alive. When Eleven was born, she was taken from her mother to be experimented on because of her telekinesis. The same thing happened to Kali. When Eleven escaped, Brenner and everyone else in Hawkins Lab tried getting her back by searching houses, questioning people, etc. There's many scenes in which Eleven uses her powers to kill or injure the people of Hawkins lab. But did she kill Brenner? He didn't appear in season 2. Eleven claims that he is dead, but Kali uses her powers to make El see him. Brenner, or what Kali makes him, says "All this time and you haven't looked for me"? "Is it because you thought I was dead? "Or because you were afraid of what you might find"? There was never a scene that showed he died, just many of El attempting to kill him, which means he could be very much alive, just looking for her.
Sara Hopper is still alive. In season two, you hear about Chief Hopper's daughter, Sara, through some flashbacks. You see her having some type of panic attack and having trouble breathing. Is it possible that she may have seen something in the Upside Down? Then it shows her in a hospital bed with Hopper reading her a story. She is completely bald in this scene. Then Hopper is crying on a staircase. Hawkins lab has a way of making people think their children have died. Brenner stole Jane after she was born and told her mother she was dead when she was very much alive. They made a doll to look like Will Byers, pretended to take it out of the lake and said that he drowned, to make Joyce, Jonathan and the rest of Hawkins believe he was dead when he was just in the upside down. This means they could have easily pretended Sara was dead, so they could take her to be another test subject.
Max Mayfield has powers. In season two we were introduced to Max Mayfield, the new girl in town, who attends Hawkins Middle School. We don't know a lot about her except that her mother got remarried and she now has a step brother, Billy. In the Stranger Things mobile game, every character has their own special ability. Eleven has telekinesis, Lucas has his wrist rocket, Nancy with her baseball bat, etc. Towards the end of the game, you can unlock Max. After she was added, fans started noticing something odd. She has psychic abilities. Her and Eleven are the only ones in the game with powers. Soon they changed her ability to coin throwing, but her psychic powers still stayed for a bit. Did the Duffer Brothers leak a season 3 spoiler? Or was it just a clue? Max also claims that they were forced to move to Hawkins from California because of her, which could be a clue that she has powers.
Hopper, Dustin and the shadow monster. When Hopper goes into the upside down tunnel, he gets sprayed by a little flower thing. It sprays a strange, liquidy, sandy thing into him. When Dustin and the other kids go into the cave, Dustin gets sprayed by the same thing. Does this mean they are both connected to the shadow monster now? That means they could be put in the same position as Will Byers, with the Shadow Monster.
The other children. All of the test subjects from Hawkins Lab, are numbered. So far we know Eleven, aka Jane Ives and Eight, aka Kali Prasad. They are the only ones we hear about throughout both seasons. Where's the others? There has to be more. 001, 002, 003, 004, 005, 006, 007, 009, and 010 and possibly more.
Season 3 is the 'Summer of Love'. Millie Bobby Brown, the actor who plays Eleven, revealed that season 3 will be "the summer of love". We know that its taking place in the summer of 1985, does this mean all of the characters we ship together will get together? Mike and Eleven, Max and Lucas, and Joyce and Hopper. Mike and Eleven danced and shared a kiss at the snowball. In the last episode of season 2, Mike and Eleven (Jane) went to the snowball just like they said they would. They kissed for the second time in the show and fans are wondering what is going to happen in season 3.Will they get together? Are they already together? Will #Mileven be a real thing? Max and Lucas also danced and shared a kiss. Hopper and Joyce also shared a moment outside.
After days of looking up theories and coming up with some of my own, these were the only theories I could really get. I'm sure more will come when it gets closer to the time that the trailer and stuff comes out but for now these are some ones to get you thinking.